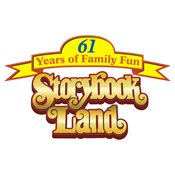 Storybook Land - Great Field Trip Destination
For over 60 years, since its establishment in 1955, Storybook Land has been keeping the spirit of childhood alive in an entertaining and educational atmosphere. We invite you to relive your childhood while introducing the innocent themes of wonderment to an entire new generation. Your children's - and grandchildren's - memories will be with them throughout their lifetimes!

The timelessness of childhood will ring true as children literally walk through all-time favorite stories and nursery rhymes at Storybook Land. Children's classics are interspersed with exciting new family rides and attractions in a remarkably clean and enjoyable park setting. Join us several times a year for memorable experiences. You are certain to enjoy your visits!