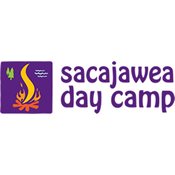 Sacajawea Day Camp
Archery, zipline, swimming, digital photography, cooking and horseback riding are highlights at Sacajawea Day Camp. Parents looking for an ideal place for their daughters and younger siblings to spend the summer don't have to look any further than Camp Sacajawea, located on more than 154 wooded acres in Farmingdale.
Operated by the Girl Scouts of the Jersey Shore, Sacajawea Day Camp provides girl-led and girl-focused activities, rooted in Girl Scout values and traditions. Its supportive, caring and nurturing counselors help campers build courage, confidence and character by making new friends and trying new activities.
Zip-lining, Swimming, Canoeing and More...
Among the many adventurous activities Sacajawea Day Camp offers is a 100-foot zipline that safely sends girls flying through the trees. This is in addition to the camp's large swimming pool, scenic lake for canoeing and optional horse riding programs.
There is something for everyone, Sacajawea take a hands-on approach to project-based specialty programs, where you may cultivate your passion for the visual arts! Campers can spend half their camp day exploring their creativity and the other half participating in traditional camp activities. Integrating programs such as, digital photography, web design and stop motion; girls can beat the heat and have fun creating and designing!
"You really run a unique program that fosters the 'can do attitude' we hope our girls will learn," said Kathy, mother of two campers.
"Thank you so much for a great experience for my daughter!"
Father/Daughter Evening
Wednesday, July 5 and Wednesday, August 9
The Girl Scouts' Man Enough To Be A Girl Scout program
is sponsoring a special Father/Daughter Evening at camp. On these evenings, dads are invited to go on an After Camp Adventure with their daughter from 4:30 p.m. until 8:00 p.m.
During this adventure, fathers will spend quality time with their daughters rowing on our lake, shooting arrows and swimming. Dinner is also included along with a possible camp fire, depending on activities scheduled. Registration for this special program closes Sunday, June 18, 2017. We recommend dad registers for this camp experience at the same time as his daughter.


There's nothing standing in your way! It's time to show your support and help your daughter, and all girls, to become women of courage, confidence and character who make the world a better place.
Visit our website at iammanenough.com to learn more and to register to spend a day with your daughter that will create memories that you'll cherish forever!
At Sacajawea Day Camp the activities are endless!
Bus service, before and after care, campfires, overnights and horseback riding are also available as options. For more information, visit sacajaweadaycamp.com or call 732.751.2766