Rizzo's Wildlife World - Field Trip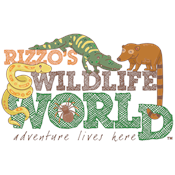 Rizzo's WIldlife World For Your Next School Field Trip!
Consider Rizzo's Wildlife World for school field trips, homeschooling group events, summer camps, after-school enrichment programming,school assemblies and scout outings, among others. Differentiated instruction using age-appropriate techniques makes our wildlife center the perfect hands-on learning environment for any age and developmental learning level. In addition, we are equipped and happy to create custom programming based on goals that are aligned with programs such as STEM, NextGen and Common Core, as well as state standards of instruction. While the possibilities of programming and learning are endless with a field trip to the zoo, some of our most popular programs to choose from are centered around Wildlife, Recycling, Rainforest or Mammals.