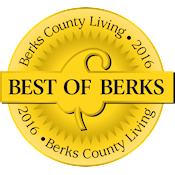 YMCA Camp Conrad Weiser, a sleep away camp for your child for the summer.
At YMCA Camp Conrad Weiser, we believe that today's campers are tomorrow's leaders. Our progressive, camper-centered programs are designed to challenge every child in a safe, supportive, and fun environment.
At camp our goal is to create an environment where campers make friends, learn new skills, build self-confidence, and gain a sense of independence in our camp community. The memories our campers make at Camp Conrad Weiser truly last a lifetime. We pride ourselves on creating an experience as unique as each of our campers. From our Athletics to our Arts & Nature programs, Camp Conrad Weiser affords many opportunities to develop new skills.
Our camp counselors serve as positive role models for our campers and exhibit dedication to our camp community. Each camper's overall experience will vary by session schedule, cabin group and age, but one factor will always remain the same. Our goal is to make sure your camper makes new friends, develops important life-skills, and build lasting connections.
Swim Lessons
At Camp, we believe it is important for all our campers to feel comfortable and confident in and around water. We are offering daily swim lessons for our campers. Additional Fee.
Literary Theme Camps
Our Literary Theme Camps are an opportunity to immerse yourself in the worlds of some of your favorite heroes and heroines. In addition to unique games, crafts, challenges and quests inspired by these book series, campers will also have the opportunity to try their hands at their own fan fiction and art.
Horseback Riding Camps
Pony Rides, English riding lessons, and Specialty Horse Riding Camp.
Teen Adventure & Leadership Programs
Teen Adventure Trips are one week in duration. Some portions of these trips are spent bonding and preparing at camp before heading out for a great adventure. Spend a week making new friends, learning new skills, traveling and camping out under the stars.