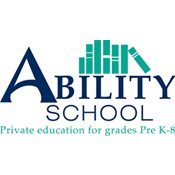 Welcome to a whole new approach to your child's education!


Ability School provides quality education to children from ages 3 to 13 years old. Its aim is to prepare children early on with the basic tools they need for a successful life. The school is one of approximately 800 schools and educational centers licensed by Applied Scholastics™ to use the Study Method and educational materials developed by L. Ron Hubbard, Educator and Humanitarian.

Each student at Ability School is on an individualized program and studies at his own pace. For that reason, it is generally possible for students to enroll at any time of the year. A Grade or Form is divided into exact courses which correspond to the student's ability and, as he moves along, gives him greater knowledge in the subject. A student must meet the academic requirements for each level before continuing to the next. Genuine understanding is tested along the way, and barriers that inhibit learning are identified and overcome.


A way for EVERY child to succeed at learning


Our Philosophy

Basic to our program is a proven method of study that gives each and every student the ability to learn. Developed over fourty years ago by educator and humanitarian L. Ron Hubbard, this Study Method is now used by students, teachers, universities and school systems throughout the world including Australia, South Africa, Europe, Canada, the United States, China and the Far East. It has been extensively tested and has proven to achieve consistent, standard results.

Fast, slow or bilingual students of all ages and backgrounds can use this Study Technology. It helps good students improve their skills. It identifies and helps resolve problem study issues. At the Ability School and worldwide, the Study Methods are helping students improve: concentration and motivation, comprehension and the ability to grasp data, interest and desire to learn, as well as, retention.

The use of this Study Method is providing our students with an invaluable tool they can use in or out of school for the rest of their lives.