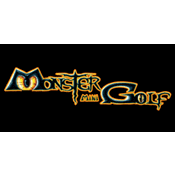 MONSTER MINI GOLF located in Northern NJ
Fairfield - Essex County
Paramus - Bergen County
Franchise owners Nick & Carol Mastrandrea of Monster Mini-Golf's Fairfield and Paramus, New Jersey locations invite you to experience 18 holes of fun filled Monster Mini Golf and arcade. It is a great time for the whole family!! Special Needs families are welcomed!
Hours:
Monday - Thursday 2 pm - 9 pm
Friday: 2 pm - 10 pm
Saturday: noon - 1pm
Sunday: Noon - 8 pm
BIRTHDAY PARTIES in our Private Party Room:
The private party room, once reserved, is for 1 hour and 30 minutes, followed by 18 holes of Monster Mini Golf. (VIP, Not So Sweet 16, Mean Teen & Private event times are different, see below.) This allows plenty of time to complete the actual birthday or party event (such as Pizza, drinks, cake and presents). Once you have completed your personal agenda, we then gather the children and / or adults for Mini Golf. This way, if the golfing takes a long time it will not effect your time in the party room, and you may stay at Monster Golf for as long as you like.
What's included:
All Party Packages Include: Private Party Room, Full size Refrigerator with Freezer, Plenty of room for Food, Pizza...etc. Paper Plates & Cups, Bowls for Chips, Microwave, Ice Cream Scoop, Napkins & Utensils, Cake knife and Cake Server, Ice for Drinks and Nicely Decorated tables so you really do not need any Decorations!

Visit our website for more information about our parties, corporate events and monthly specials!
Locations:
49 East Midland Ave, Paramus, NJ - 201-261-0032 (Bergen County)
194 US 46 East, Fairfield NJ, 07004 (Essex County)