Camp Invention STEM Summer Camps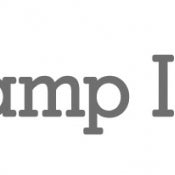 Imagination soars at Camp Invention®!
Various locations throughout North and Central New Jersey
Camp Invention® is the only nationally recognized, nonprofit summer enrichment program for kindergarteners through 6th graders that is inspired by the brightest thinkers around—the Inductees of the National Inventors Hall of Fame®. At Camp Invention, children are empowered to have big ideas while they take on STEM-based challenges that inspire them to question, brainstorm, collaborate with teammates and build invention prototypes
STEM Summer Camp
Early Registration
Imaginations will soar this summer in the all-new Camp Invention® program, Elevate! Campers in grades K-6 will spark their creativity and build collaboration skills while controlling their very own flight simulation robot, protecting Earth's ecosystems, designing the ultimate sports complex and learning the value of their ideas!
During this program, young innovators will:
• Build a cityscape out of upcycled materials, navigate planes through a storm and take apart a robot they'll bring home at the end of the program.
• Learn the value of their creativity as they sketch and build prototypes, design logos, market their invention and protect their intellectual property.
• Collaborate and discover solutions to protect the Earth's ecosystems as they compete in zipline races, explore energy conservation and help wildlife habitats.
• Discover the great inventors behind their favorite sports, play high-energy games and design the ultimate sports complex.
Camp Invention locations are nation-wide, including many throughout north and central New Jersey. Use promo code LOCAL25 to save $25 (expires 3/31/2020) or LOCAL15 to save $15 (expires 5/12/2020).
Every registration includes a complimentary Camp Invention t-shirt. Availability is limited, so register today at invent.org/camp or call 800-968-4332.