Camp Invention STEM Summer Camps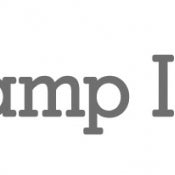 STEM Summer Camps at Camp Invention®!
Supercharge your summer at Camp Invention®!
Various locations throughout North and Central New Jersey
Camp Invention® is the only nationally recognized, nonprofit summer enrichment program for kindergarteners through 6th graders that is inspired by the brightest thinkers around—the Inductees of the National Inventors Hall of Fame®. At Camp Invention, children are empowered to have big ideas while they take on STEM-based challenges that inspire them to question, brainstorm, collaborate with teammates and build invention prototypes.
STEM Summer Camp
Early Registration
Unmask your child's creativity this summer in the all-new Camp Invention® program,
Supercharged™, where children build confidence, learn to collaborate and transform their wild imaginations into epic creations.

In Deep Sea Mystery™, Campers in grades K-6 will learn creative problem-solving skills as they team up to rebuild ships and design underwater equipment.

In DIY Orbot™, participants explore circuit boards, motors and gears as they design a remote control bot to take on obstacles from sports to dance.

In Innovation Force®Children collaborate with inventor superheroes and take on roles of engineers, fabricators and innovators to conquer villains.

In Farm Tech™, Campers become successful entrepreneurs, as they code bots to turn a polluted wasteland into a money-making machine and create devices to save animals.

Local educators will lead this action-packed program featuring exhilarating, hands-on STEM activities teaching children to question, explore, break through obstacles and embrace failure!

Camp Invention locations are nation-wide, including many throughout north and central New Jersey. Use promo code INNOVATE25L to save $25 (expires 3/22) or PLAY15LISTING to save $15 (expires 5/10). Every registration includes a complimentary Camp Invention t-shirt. Availability is limited, so register today!