Camp Invention STEM Summer Camps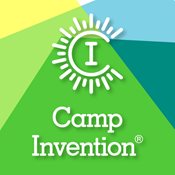 Imagination soars at Camp Invention®!
Various locations throughout North and Central New Jersey
Spark your kid's creativity and build their confidence with our new Camp Invention® program, Explore! When this nationally acclaimed program comes to a location near you, children in grades K-6 will collaborate with friends in hands-on, open-ended STEM adventures. They'll dive into ocean research with their own robotic fish, develop inventions for space exploration, build a spinning robotic artist and design a mega marble arcade! Each activity is designed to inspire curiosity, stretch imaginations and give your explorer an epic summer experience. Visit invent.org/local to secure your spot!