Jump! Immersion School - East Hanover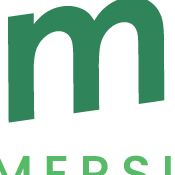 JUMP! IMMERSION SCHOOL
Jump Immersion School is a New Jersey based Spanish and Mandarin Immersion school for children ages 2.5 - 12 years old that encompasses academics, culture and a love of learning. All teachers are native speakers of either Spanish or Mandarin, and can also communicate in English. Jump has four locations including, East Hanover, Summit, Scotch Plains, and Edison.
Programs:
We offer Preschool through Elementary, including before care and aftercare, plus after school offerings, and July Innovation month.
Our school enhances a child's love of learning by developing their creativity, cognitive skills and understanding of cultures. Children are taught language arts, math, science, social studies and the arts in two languages but that is not what makes us truly unique.
Jump Immersion School offers an all-inclusive environment full of warmth, creativity and an eclectic flavor. Alongside Jump's call for language fluency, its twin mission is to foster caring for others and a respect for diversity. Jump Immersion School is a language immersion school dedicated to preparing your child for the global future!