The Wardlaw + Hartridge School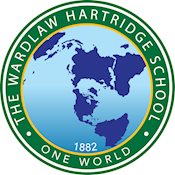 The Wardlaw + Hartridge School is Central New Jersey's premier early childhood program at the best value.
Use code WHNJK to receive a $10 discount on your application fee.
A nurturing program that fosters independence and develops intellectual curiosity.
ACADEMIC CURRICULUM INCLUDES:
-Mathematical concepts
-Integrated reading and writing activities

-Hands-on science and technology

-Spanish, music, art and library

-Daily physical education classes

Small class sizes and extended day enrichment program.
An affordable educational experience with lifelong dividends.
SUMMER PROGRAMS:
We offer summer programs for children ages 3 through 12th grade.
Recreation, Sports, Art, Music, STEM, Math, Writing, Reading, Indoor Swimming, Weekly Trips and making friends for a life time. It's all here.
Funshine Preschool camp: Ages 3 - 6

Adventure Day Camp: Grades - 1 - 8

Brain Boosters Academics: Grades 1 - 5

Summer Scholars Academics: Grades 6 - 12

Pulse Premier Sports Camps: Grades 2 - 11
Call for a tour. Email for information: summeradventures@WHschool.org