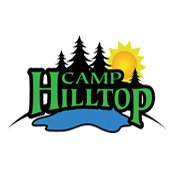 CAMP HILLTOP
Every summer at Camp Hilltop, we create a child-centered community that becomes one big family. It happens naturally because Hilltop has outstanding campers, nurturing staff, a supportive structure and a community that is sized for success. Take these ingredients and you have Hilltop's family recipe, allowing our campers to quickly settle into camp life while feeling relaxed and comfortable.
Each day consists of 4 different types of activities
- Cabin Activities: Campers experience activities with their bunkmates. These help build friendships among campers
-Intensive Activities: This is an activity that campers choose themselves and are with children of varying age but common interests
- Free Activities: An opportunity for campers to do whatever they want during free time
- Evening Program: After dinner there is an all camp activity (ie; talent show, crazy games or races)
A few facts about Camp Hilltop
1) Hilltop is a residential, co-ed, private camp established in 1924 and accredited by the American Camp Association.
2) Hilltop is located in the Catskill region of New York about two and a half hours from New York City.
3) Hilltop offers more than sixty fun activities in a safe and structured environment.
4) Hilltop hosts approximately 275 campers at any time.
5) Hilltop's all-inclusive, affordable sessions are two to eight weeks long.
6) Hilltop's programs were created with the development and success of your camper in mind.
7) Hilltop's mature, skilled and caring staff provides superior supervision with a four to one Camper to Counselor ratio.
8) Hilltop has modern cabins with full bathrooms and electricity.
9) Hilltop is nestled on six hundred acres of beautiful rolling hills and green pastures with a private spring-fed lake.
CONTACT US
Visit us on our website for more information about our philosophy, programs and special events.