Music Together of Bergen County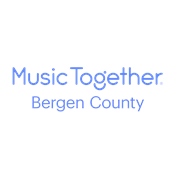 MUSIC TOGETHER
Music Together is about connecting –with music, with your child, and with other families in your community. Playful and enriching, it's 45 minutes of fun (for everyone!) with benefits that extend far beyond the classroom. Locations in Engelwood, Teaneck, Tenafly, Rutherford and Clifton.
Mixed age classes
Each week for 10 weeks, a trained Music Together teacher leads an inspired and energetic class. You'll sing and dance to songs ranging from tender lullabies to boisterous jams. The no pressure approach of our mixed age class lets all little ones learn in their own way.
Baby classes
Our baby classes are for infants between the ages of birth and twelve months. It starts babies on a pathway of music development that will allow them to embrace, enjoy and express their inborn musicality. You are your baby will share activities that have been carefully developed for our youngest "students". You'll discover new ways of interacting with your baby that are deeply pleasurable for both of you, and you'll experience how profoundly satisfying it can be to bond with your infant musically.