My Gym Children's Fitness Center of Glen Rock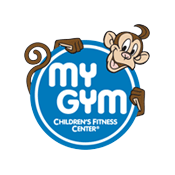 MY GYM, GLEN ROCK, NJ
My Gym located in Glen Rock, NJ in Bergen County offers kids programs for Fitness, Gymnastics, Birthday Parties, Summer Camps, Mommy and Me programs for ages infants, toddlers to kids up to 9 years. My Gym has developed an extraordinary program and facility devised to help children 6 weeks thru 9 years of age develop physically, cognitively and emotionally. Our state-of-the-art facility, extensively trained staff, award-winning class programs, and excellent student/teacher ratio have earned My Gym the reputation as the best early learning program of its kind. We are ranked the #1 Children's Fitness Program of 2014 by Entrepreneur Magazine! We keep children healthy by making fitness fun! My Gym Kids learn more about themselves as they develop independence, self-discipline, social skills and even a sense of humor, all of which lead to an increased feeling of self-worth. A child who feels good about him/herself has a jumpstart on the path to success!
CLASSES
We offer structured, age-appropriate, weekly classes that incorporate music, dance, relays, games, special rides, gymnastics, sports and more. Children have loads of fun as they gain strength, balance, coordination, agility and flexibility while developing social skills, confidence and self-esteem.
BIRTHDAY PARTIES
At My Gym, your child is the star and every birthday party is a perfectly planned celebration created especially for him/her. Our amazing birthday party specialists will make your birthday party unique and special. All our birthday parties feature nonstop action-packed activities, games, puppets, songs, and more! We now offer popular themed parties.
FUN DAYS
My Gym Fun Days are simply the best! When school is out, your children can participate in energizing fitness games, noncompetitive gymnastics, arts and crafts, music and so much more. Each Fun Day program is uniquely designed to keep your children moving and active, as we emphasize physical development and personal success. Our themes and programs change daily, so no two Fun Days at My Gym are ever the same. We make it easy for parents with our drop-off program, flexible schedule and multi-day and sibling discounts. Children must be at least 2 ½ yrs. old, potty trained and able to separate.