Adventure Playground in Central Park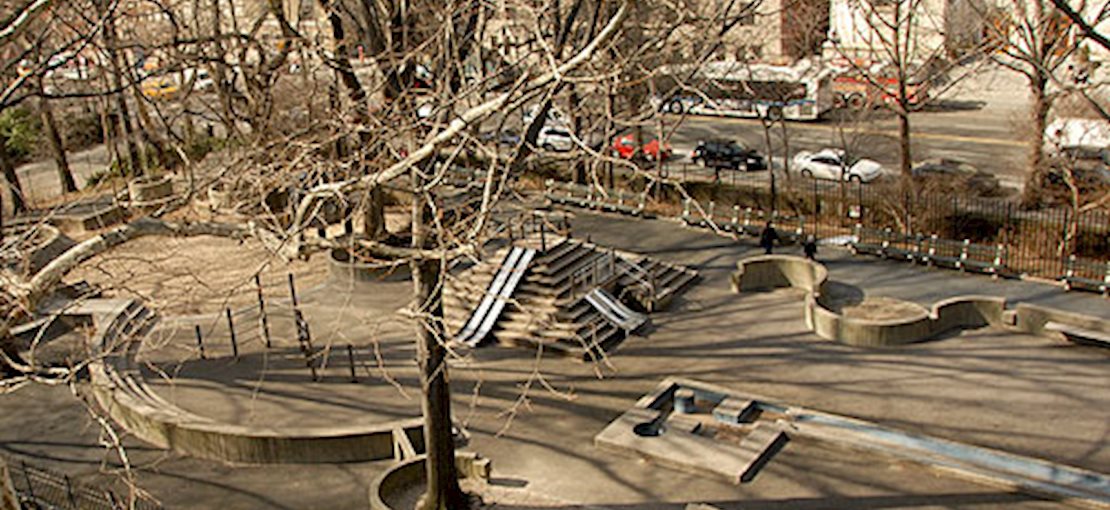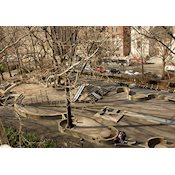 This playground is defined by short concrete walls that enclose the play area, linking play equipment while also functioning as a maze and seating area.

Features:
A cone-shaped climber made of granite and concrete is set in a large sand area and features a slide. A wooden, pyramid-shaped climber also features multiple slides. The play space is open and small-scaled, making it ideal for younger children.

Water Feature:
A spray feature located in a small amphitheater creates a small water course for children to splash in, traveling down a narrow channel into the center of the playground.