Musical Theatre Conservatory - Virtual or In Person Summer Camp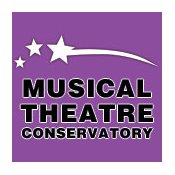 Exciting 2021 Summer Camp in the Performing Arts ...so Let's Put on a Show!
Broadway Bootcamp will run July 6th - July 24th, 2021. At Musical Theatre Conservatory, campers ages 7-19 years old can choose In person, virtual and hybrid options, full day or 1/2 day camp. Kids love to put on a show and dream of performing on stage, under the bright lights. Our campers will grow personally and artistically. We'll guide your child from classes to rehearsals culminating in a costumed, cabaret-style show, produced by theatre professionals.

MTC offers Professional, Personalized training in Singing, Dancing, Acting / TV Acting, Voice Overs, Comedy, Song Interpretation, Stage Combat, Auditioning, Make up and More!

Meet and Study with Agents and Broadway Personalities. Camp will end in a "Splash" with a pool party and final "Movie Musical" show! Convenient Livingston / West Orange NJ location.

Call Randy at 973-868-6259 to schedule a virtual Audition appointment, email musicaltheatreconservatory@gmail.com, visit musicaltheatreconservatory.com
**Save $100, mention code MTC when registering.
Musical Theatre Conservatory is All About the Kids
"Theatre for Life" is more than just a motto; it is our guiding philosophy. We believe that creative expression through the performing arts can have a lasting impact on students whether they simply have a love for the arts, want to learn to better express themselves, or desire a career as theatre professionals. Our goal is to pass on the love of theatre in a supportive and nurturing environment.
We are committed to quality instruction that instills fundamental skills on which students can build and work toward realizing their full potential. It's All About the Kids! We are a group of theatre professionals who love to teach performing arts to kids! At Musical Theatre Conservatory it's all about the kids. From the material and faculty we choose, to the specialized way we teach all aspects of performing- it's all about providing your child with a theatre arts experience they'll never forget!