Musical Theatre Conservatory Summer Camp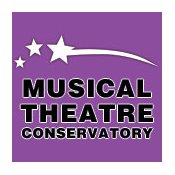 Exciting 2022 Summer Camp in the Performing Arts ...so Let's Put on a Show!
Broadway Boot Camp (July 5th-22nd) gives aspiring performers, ages 7-19 of all skill levels the opportunity to explore their creative talents, develop their performance technique and build self confidence during the summer in a challenging yet supportive environment. Students take daily classes in Vocal technique, song interpretation, T.V. / Acting, Comedy, stage combat, make-up, hip-hop, theatre dance and Audition technique. Our Programs are taught by working professionals, from Broadway stars to Casting Directors and Agents.
At MTC we want every child to feel important. We pride ourselves on providing individual attention to ALL of our campers. Not every child can be a"star," but every child can be given the opportunity to participate, grow, succeed, and feel important. We believe that theatre is a team sport. Our goal is to draw out each person's individual strengths and at the same time stress the importance of working together. Students will have the chance to meet with agents and Broadway actors to get the inside scoop on working in theatre, film, and television! We'll celebrate our hard work with a SPLASH at an end-of-session POOL PARTY then cap things off with our final show!

Call Randy to schedule a placement audition and to find out more about this one of a kind program! 973-868-6259