Performers Theatre Workshop - PTW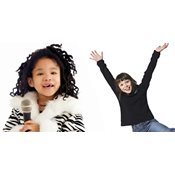 Performer's Theater Workshop (PTW) is a Performing Arts School and Summer Camp located in Maplewood, NJ.
PTW is New Jersey's Premier Performing Arts School For Young People. Your child can reach their full potential at PTW -- with lots of learning and lots of fun, and with an expert faculty who will engage & teach your child with knowledge, care and passion. The school features acting classes, singing classes, dance classes, and music lessons taught by expert, caring faculty with a focus on the individual.
With over 70 classes on Saturday and throughout the week, PTW offers instruction to students ages 3 to 18 in all areas of the performing arts. PTW can tailor a program to suit any student's interests and stage of development. They offer individualized instruction as well as group classes. PTW is dedicated to teaching the skills needed to cultivate the singer-dancer-actor in an environment of sensitivity and concern for each individual's particular needs. The program is based on the principle that all of the elements of theatre—dance, acting, and music—are necessary to develop the total performer and therefore it is suggested that a variety of courses be chosen from these main categories. Visit their website for a full description of our programs