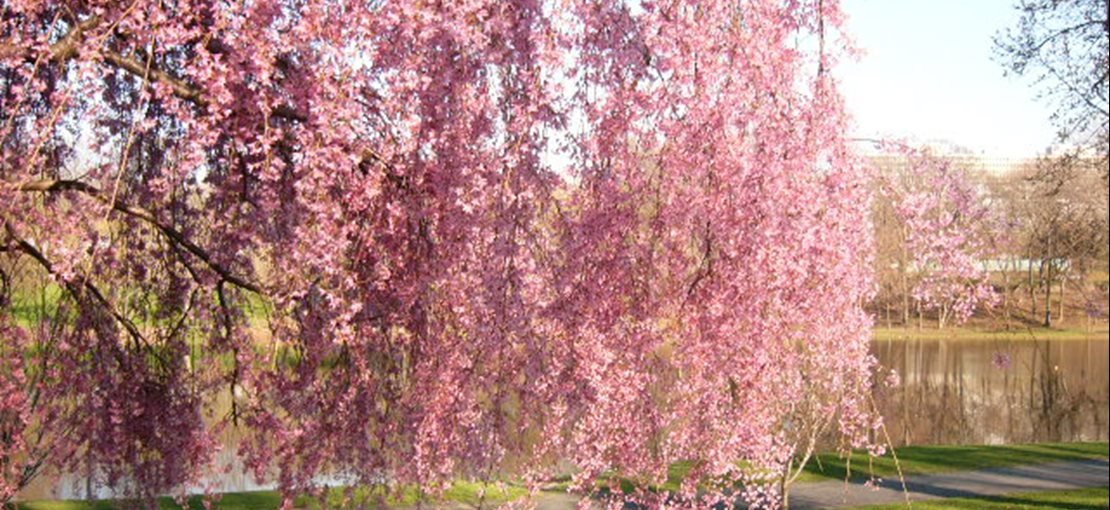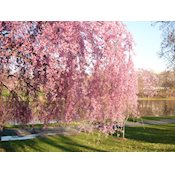 This is a beautiful park covering over 350 acres, and with so many walking paths, it is very pleasant to meander around and catch the sites. Let your kids have a blast with an old-fashioned merry-go-round or climb around the playground equipment that includes a boat-like structure and a good amount of climbing structures.
A great park to visit when you can only use public transportation since the train station isn't too far away.

There are swings for the older kids as well as ones for toddlers too.

Make a Day of It: Bring some tennis racquets and some balls for a friendly match or check out the roller rink within walking distance from the park!

For more detail , see the complete write-up on http://www.njplaygrounds.com/blog-n-photos/?p=2367.

• A large lake, meandering streams, and in the north, the Second River channel.
• Spectacular view of the Cathedral Basilica across the lake.
• Playgrounds, ballfields, basketball, tennis, horseshoes.
• The famed "Cherry Blossom Land."
• Annual Festival and 10-k run at cherry blossom time.
• Greenhouse acts as a central nursery and horticulture center for the entire park system.
• The park system maintenance center and garage.
• The park system administration building, built in 1916—listed on both the state and national historic registers.
• The northern division meadow is one of the largest recreational open green spaces to be found in Essex.
• "Monarch Meadow," a newly established butterfly garden.
• Senior citizen center, originally a boat landing shelter.
• Walled remains of the old Newark reservoir.
• Near the reservoir a mound and its retaining stone wall are designed to resemble an ancient ruin.
• Roller rink—completed in 1995, site of the park system's Centennial Birthday Celebration.
• Four-mile park drive.
• Pedestrian bridges, Park & Bloomfield Avenue bridges and the railroad bridges in northern extension are striking architectural features.
• Ballantine Gateway.
• Meeker Mound Pavilion.
• Sculptured lions which flank a formal boat landing were originally stationed in front of the old Newark Prudential building.