Moderne Academie of Fine Arts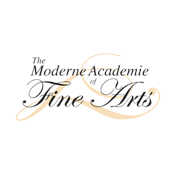 MODERNE ACADEMIE OF FINE ARTS
The Moderne Academie of Fine Arts has been fostering the love of dance for over fifty years. When you mention The Moderne Academie in Scotch Plains you're likely to hear a lot of people say, "Oh I went there!" MAFA alumnae are now sending their children for dance instruction at their alma mater.

Here at MAFA, we develop dancers. When building skills, it is necessary to begin with a good foundation. Our high standards and ideals are taught by instructors who not only hold degrees in dance, but also attend regular continuing education workshops with leaders in the field. Our instructors are College Graduate Instructors and members of the Dance Masters Of America: New York City as well as Associated Dance Teachers of New Jersey.

When you join The Moderne Academie, you become part of our family. The instructors' love of children is apparent in every class. We get excited about dance! Personal attention is given to every detail of performance, technique, and individual needs. Our main goal is to help every student achieve their maximum dance ability with minimal strain. We aim our energies on "You can do it!" We offer a wide range of classes and camps for all levels and ages.

We offer a wide range of classes for students 18 months and older including Mommy and Me, Ballet, Tap, Jazz, Acrobatics, Lyrical, Contemporary, Hip Hop, Boys Hip Hop, and Pointe. See our website for more information.


SUMMER
We offer full and half day sessions for children ages 3-7. Camps include themed crafts, stories, movies, snacks and of course lots of dancing. The students will make a costume or a prop to use in a dance. Performances are held at the end of the week. No experience necessary.
Dance Camp For Ages 3-7
Jr. Dance Intensives For Ages 6 - 10
Dance Intensive Workshop For Ages 10+
Our Summer Session includes a series of workshops for the experienced dancer ages 6 and up. Workshops cover various forms of dance including Contemporary, Lyrical and Modern taught by guest instructors as well as Moderne Academie staff and College Graduate Instructors.
Evening classes for students of all ages are available in Ballet, Tap, Jazz, Hip Hop and Contemporary


PARTIES
Celebrate your child's birthday at the Moderne Academie. Party themes include, but are not limited to: Hanna Montana, Princess, or High School Musical. Our parties are geared toward children ages 3 and up. The total party time is limited to 1 ½ hours.