Summit Area YMCA - Special Needs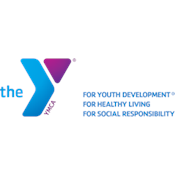 The Summit Area YMCA offers programs and services for children with Special Needs from ages 5 - 21.
The Summit Area YMCA builds stronger communities with programs and services that help all individuals learn, grow, and thrive in a welcoming, inclusive environment. Our Special Needs Programs at the Berkeley Heights YMCA & Summit YMCA are thoughtfully designed for children (ages 5-21) with diverse abilities like communication, social, behavioral, and learning differences to flourish in our safe, friendly and supportive spaces. Our mission is to encourage, help, build and strengthen healthy physical activity, confidence, social skills and more. From swim to dance, basketball to arts and crafts, participants can enjoy a variety of activities that promote health, wellness, creative enrichment, socialization and more. The best part? Most of these programs are offered at little to no cost at all and for fee-based programs, financial aid is available to those in need.
We also host a variety of special events throughout the year, like our annual Extra Special Prom, open swim days at our outdoor pools, pet therapy sessions, yoga nights and more.
-----
In 1886, we were founded as the Young Men's Christian Association, but today, we are The Y. An association that values, and is made stronger by, its diverse people. We stand for youth development, healthy living, and social responsibility — For a better us. We are committed to creating equal opportunity for all regardless of gender, age, disability, income, ethnicity, sexual orientation, or religious affiliation. Each year, as one of the area's leading 501(c)(3) charitable organizations, the Summit Area YMCA serves more than 15,000 individuals in an area spanning the New Jersey communities of Berkeley Heights, Gillette, Millburn, New Providence, Short Hills, Springfield, Stirling, and Summit. Our history is rooted in working side-by-side with our neighbors to ensure that everyone in our community has opportunities to learn, grow and thrive. Through the generosity of our members, donors, and partners, we are able to offer financial assistance for our programs and services to those in need.
Contact information:
MARY GRACE MCCANN
Program Coordinator
BERKELEY HEIGHTS YMCA & SUMMIT YMCA
marygrace.mccann@thesay.org
(908)273-3330