GainVille Learning Center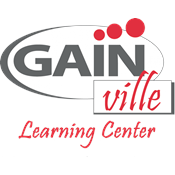 Your kids know their family tree has roots that reach New Jersey from many faraway places... And although you're a little rusty on native dialect, you still want to water your seedlings with some linguistic heritage. GainVille provides language immersion instruction and ESL summer comprehensive programs for children, youth and adults.
LIKE us on facebook.com/GainVilleCafe or twitter.com/GainVilleUSA
Children are grouped into proficiency and grade-level classes: PreK to Grade 12. 90-minute Mon-Sat sessions are taught by native language instructors 1x or 2x per week. Contact us to bring a language to your school.
** Siblings get an additional 10% off ...
Take advantage of up to 10% discount by registering with a deposit #LanguageLearning #Bilingual #Enrichment
Register in advance for September to June and set-up 5 installments throughout the Academic year to save 15% off the tuition for ALL three trimesters.
FALL 12-week Term SEPT - DEC
WINTER 12-week Term JAN - APR
SPRING 8-week Term MAY - JUN
GAIN CONTACT, an umbrella lifestyles and learning company, opened GainVille Learning Center in Rutherford in October 2008.
At the heart of its operations lies GainVille Cafe, a hub of learning where cultures converge, ideas are shared, and knowledge is imparted on topics as varied as the tastes of its discerning & inquisitive clientele. As a full service facility, GainVille embraces the process of lifelong learning through its varied programs from early childhood into adulthood. These are delivered in designated age-appropriate learning environments that are conducive to learning. Group & one-on-one instruction is delivered in a classroom within a formal or informal environment.
REGISTRATIONS are open online with early bird incentives for the Fall, Winter and Spring Trimesters running for 12-weeks at a time throughout the year.
Sights & Sounds NYC | Intensive English for Adolescents | Ages 13 - 18
An ESL Immersion and Cultural Tourism Camp designed specifically for adolescents uses a joyful, "Educating Global Citizens One Culture at a Time" approach to language learning. Camp classes also include outdoor excursions to near by New York City so that international learners can stretch their legs as well as their minds.
Summer camp for Teens via Sights and Sounds NYC, combining cultural and tourism outings with language classes, is geared towards adolescent international students coming from abroad to enhance their English proficiency while visiting the New York area. Specifically, GainVille offers a 16-hour a week intensive English teen camp. Visit the English Language Program at gainlearning.com to learn more about the two, four, and six week duration enrollments.
GainVille is an educational and cultural network providing customized learning opportunities to students of all ages and abilities. Our aim is to enrich lives, expand scholarship and inspire enlightened global citizens.
Why Bilinguals are Smarter from GainVille on Vimeo.
At GainVille, your kids are immersed in French, Italian, Arabic, or Spanish during online and offline weekly language classes taught by native-speaking instructors Mondays through Saturdays. Gain Contact Group is accredited through the Middle States Association as a Secondary School.