The Westfield School of Dance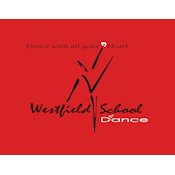 The WESTFIELD SCHOOL OF DANCE
At Westfield School of Dance, we study not only technique, but the art of dance as well. Our philosophy is to educate and enhance the "dancer" in each individual -- whether it is for enjoyment or as a profession. We work hard to create an environment where you can "Dance with all your Heart" from our youngest beginner to our aspiring professionals. Each style of dance is instructed by a certified and accredited team of teachers who follow a progressive and exact syllabus. All our instructors are professionals with extensive dance education backgrounds as well as performers within their chosen fields. We ensure that each student is receiving proper and accurate training for their level and a professional and quality education as compared to the dance industry worldwide. And, we all love to teach!
For those aspiring to become professionals or share their love of dance, student assisting, student teacher training ,invitational classes, special volunteer programs and work-study programs offer students the opportunity of working side-by-side with their teachers, dance professionals, performing within the community and learning choreography from guest artists.
Student evaluations are available throughout the year for those interested in dance as a career... as a Dancer, Choreographer, Dance Notator, Arts Administrator, Dance Therapist, etc.
The Westfield School of Dance has always been and continues to be a community inside a community; a family oriented studio- ALL are welcome.
Dance Classes
Pre-School Dance Classes:
More and more educators are recognizing the benefits in training young children in the concept of movement. Sequencing, patterning and spatial relationships all lay a strong foundation for the later development of reading, mathematics and other educational skills. At Westfield School of Dance we offer you this and more.
2 1/2 Creative Movement
3yrs (TOTS) Ballet/Creative Movement
4/5 Ballet/Tap or Ballet/Creative Movement or Ballet/Tumbling
(K) Ballet/Tap or Ballet/Jazz or Ballet/Tumbling or Ballet/Creative Movement
Ballet:
Although there are several styles of Ballet Technique, our concentration is mainly on classical Russian technique with an understanding and awareness of both the Italian and French schools as well. Integrated into our Ballet program is the use of videos, musicality and dance history, ensuring our dancers a complete and artistic education in Ballet.
Tap:
As with all our classes, we follow a progressive syllabus suitable for each level to develop and build upon the intricate layers of tap dancing. A student not only develops keen rhythmic skills but sharp listening skills as well. Interpretation of traditional tap styles and music is contrasted with eclectic use of contemporary and pop choreography.
Jazz:
Our Jazz Dance classes are built upon exercises that address line placement, alignment, center, lift, flexibility and aesthetics, all of which are important to build a solid foundation in Jazz Dance technique. Each class begins with a high energy warm-up using your favorite and popular music, followed by flexibility and strength building exercises. Steps and combinations, as well as across the floor exercises are another important part of each lesson. We cover the latest Hip- Hop and Funk as well as Classical and Theatrical Jazz.
Modern Dance:
Unlike other forms of dance, modern dance allows dancers a considerable amount of freedom in style, interpretation and choreography. Although there are a number of different styles, including the now popular post-modern movement, our focus is on traditional Graham & Hawkin Techniques with the goals of flexibility, strength, endurance, body awareness, self expression and of course, humor. It has been our experience that the student who has difficulty in other forms of dance finds their "home" in the Modern Dance classroom.
Musical Theatre/Acting:
Enjoy the spotlight? Dreams of Broadway? You can't get enough of those dancin' feet? Then our Musical Theatre Dance program is for you! Learn both Broadway style tap and jazz while perfecting stage craft, stage presence and musical storytelling through the Broadway style medium- that little extra sparkle Broadway dancing traditionally brings to its audiences.and is a technique all its own.

Special Needs:
WSOD is proud to say we were one of the first studios in the area to embrace the special needs community as part of our dance family. In line with our philosophy that everyone has a dancer in them, we began our Special Need program at the request of a small group of physically and mentally challenged little girls who wanted to be ballerinas and NO ONE would teach them. Thus, "Little Stars" was born. Because of our experience with these little girls , who are all now thriving teenagers, we also learned through them that it is important to offer stand alone special needs classes to foster independence, celebrate achievements and create a world of possibilty.

Little Stars Ballerinas:
These classes are designed for the 3-5 year old child and remains true to the original approach to the program; ballet and creative movement with two options.
-Option 1- Little Star Angels- Developmentally Challenged
-Option 2- Little Star Steps: Physically Challenged
Little Stars on The Move!
These classes are designed for the slightly older child ranging in ages from 5-7 years old with an emphasis on creative movement, hip hop and modern dance.
For schedules and more information please visit our website or call us.