New Jersey Workshop For the Arts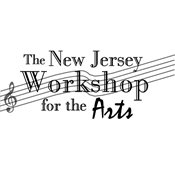 The NEW JERSEY WORKSHOP FOR THE ARTS
The New Jersey Workshop for the Arts is Union County's premier center for arts education. Founded by legendary educator Dr. Ted Schlosberg in 1972, the NJWA is a 501(c)3 non-profit arts organization dedicated to the preservation and advancement of the arts in New Jersey. We offer the following programs for children (and adults) of all ages:
Music lessons on all instruments and voice
Music FunTime program for toddlers & preschoolers
Performing ensembles for everyone
Music Therapy
Scholarships for children with special needs
Summer Arts Camp featuring Music, Art, Dance & Drama - for Ages 4 and Up
Fencing Club
Enrollment for most programs is ongoing - call today!