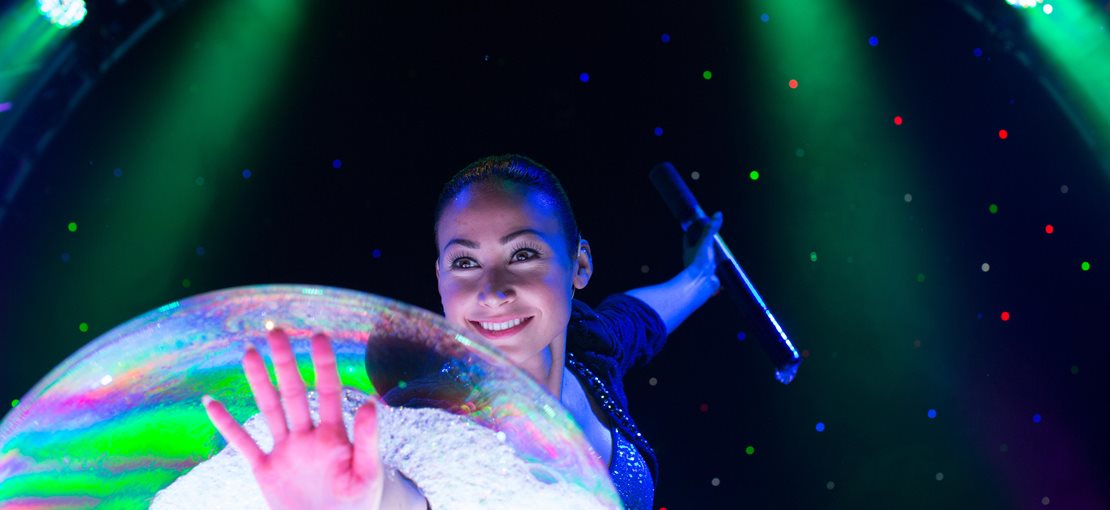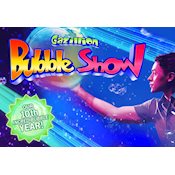 Gazillion Bubble Show is an unbubblievable extravaganza for everyone
Families, Group Outings, Field Trips, Birthday Parties
Unlike anything you have ever seen before, adults and children of all ages are sure to be enchanted. It will make you smile, laugh, and feel like a kid all over again! Great for school trips and group outings too. Enchant your group.

Gazillion Bubble Show has been featured on "The Oprah Winfrey Show", "The Dave Letterman Show", "LIVE! with Regis and Kelly", The Ellen Degeneres Show", "Fox and Friends", "The View", "CBS Sunday Morning", "The Today Show", FOX, NBC, ABC, CW11 as well as television stations all around the world. "It is simply unbubblievable!" The Gazillion Bubble Show...."It will BLOW you away!!!"
What the critics are saying:
"Ingenious bubble wizardry" -The New Yorker
"It will blow your mind!" -Oprah
"Spectacular! Unlike Anything You've Ever Seen Before!" -Regis Philbin
"Got Kids? You NEED to see the Gazillion Bubble Show!" -MommyMetro.com
"Dazzling succession of bubbles in mind-blowing configurations.. 4 Stars!" -Time Out NY
"The World's Greatest Bubble Show!" -David Letterman
"Enchanting" -NY Times
BUY YOUR TICKETS NOW AND PLAN AN UNFORGETTABLE GROUP OUTING IN NEW YORK CITY!
For tickets, call 212-239-6200

For birthday parties and groups, call 212-302-0995
Visit Gazillionbubbleshow.com for more information.