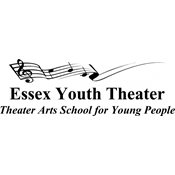 Essex Youth Theater's performing arts program lets every child shine.
Our specialized program uses custom-written scripts to guarantee equal roles for every student. Class size is kept small, with each child receiving lots of individual attention. And every semester culminates in a full-scale musical production.
Each class also incorporates acting exercises, theater games and improvs that help students express their creativity and develop dramatic skills.
Ours is an atmosphere of fun learning, where self-esteem and confidence are our primary emphasis. We provide a nurturing, caring environment where every child blossoms. And students experience the indescribable feeling of accomplishment through the joy of performing.
CLASSES: 3 semesters throughout the year
We offer three semesters throughout the year:
Fall Semester: September-December
Winter/Spring Semester: January-April
Summer Theater Day Camp: July-August
We offer three age groups: 4-5, 6-8, 9-12. Plus, we have our Creative Dramatics classes, for kids ages 7-11, in which students create an original play that they then perform
Summer Theater Day Camp:
Class is offered for students ages 6-12 and takes place Monday through Friday from 9am-2pm. There are 12 plays to choose from during the six week semester -six one-week comedies and six two-week musicals. You can do one week, all six weeks, or mix & match!
Visit our website for additional information on all our classes as well as summer camp.