Bergen Pediatric Therapy Center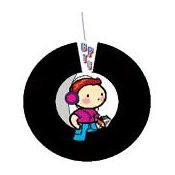 BERGEN PEDIATRIC THERAPY CENTER located in Westwood, NJ
Helping your child reach their full potential
At BPTC, we strive to provide an innovative multi-disciplinary approach by offering the following services on site:
Speech Therapy: Prompt Certified, Specializing in Oral Motor, Social Skills Group
Tomatis-based Listening Therapy: Level IV Consultant
Occupational Therapy: with a sensory gym and social skills group. We offer ABA (Applied Behavior Analysis)
Certified Greenspan Floortime: Psychotherapy, Licensed Clinical Social Work, Parent/FamilyTherapy
Physical Therapy: Gross Motor Development, NDT Certified Therapy
Outreach: Home Based program, Social Skills Group onsite
Aqua Therapy: in our Therapeutic Heated Pool
Our Vision:
To provide the best possible therapeutic service to the children.
To utilize a team centered approach by collaborating with physicians, therapists, and others involved in the child's care.
To treat your child collectively by a dedicated, caring, hands-on team.
To be a resource to parents and provide a nurturing environment by catering to the physical and emotional needs of the family.
Please visit us at www.bergenpediatrictherapy.com to see a complete list of our services.