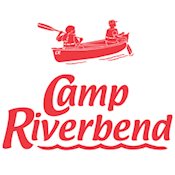 Camp Riverbend, a Traditional Day Camp located in Warren, NJ
Where Tradition meets Tomorrow!
At Camp Riverbend Day Camp, located in Warren, NJ in Somerset County, your child can experience the most memorable summer ever—in a safe, nurturing and caring environment dedicated to growth, friendship and fun! Riverbend offers a full range of team and individual sports instruction and play, performing arts, circus arts, arts & crafts, daily swimming lessons, nature and more! Campers participate in clubs and special days with carnivals and entertainers.
Riverbend gives your child confidence, based on learning new skills, meeting new challenges and making new friends. Everyone's a champion. Riverbend means fun, camaraderie and camp spirit. The fun is guided by our amazing staff of teachers and college students!
Camp Riverbend is a family–run camp, 100% devoted to families. The Breene Family has run the camp for two generations, and on site every day, continuing the traditions that made Riverbend famous. And we want to welcome you to our camp family!
Lunch is included. Kid Favorites and healthy options served family-style.
Part-day option for 3 and 4 year olds. Day-trip teen travel program for 7th, 8th and 9th graders.
For boys and girls, ages 3-14. Bus service is provided from parts of Essex, Hudson, Morris, Somerset and Union counties. Accredited by the American Camp Association (ACA) and the State of New Jersey.
2022 Season: June 27 – August 12. Check the website for full details.