The Museum at Liberty Hall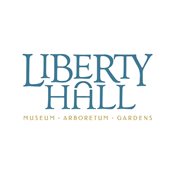 The Museum at Liberty Hall
The Museum at Liberty Hall, New Jersey's premier center for history, is proud to offer a series of standards-based educational programs for students from pre-kindergarten through university levels. Programs provide students a unique opportunity to engage, experience, and explore American history. Liberty Hall's extensive collection of artifacts and documents, along with experienced, enthusiastic museum educators, bring history to life at a location of pivotal moments in New Jersey and the nation's history.
Our school programs meet a variety of New Jersey Core Curriculum Standards, and all our programs are conducted by museum educators who share a genuine love of history. All programs include pre and post visit materials and hands-on components presented by museum educators in period dress, transporting students to another time.
Liberty Hall's historians and staff are dedicated to ensuring that every visitor who enters the museum leaves with a greater appreciation for our nation and our state's history. Programs typically run 90 minutes to 3 hours, depending on the grade level, number of students, and selected program, and most programs include a break for lunch. Students additionally have the opportunity to visit the gift shop, explore our historic grounds and outbuildings, or participate in a series of workshops. We look forward to working with you!