Five Star Swim School - Field Trips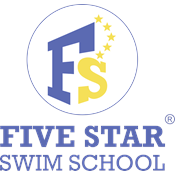 FIVE STAR SWIM SCHOOL - FIELD TRIPS
Make your next field trip a visit to the pool for learning and fun! Five Star Swim School offers packages for groups large and small at our locations throughout New Jersey. Each Five Star location is equipped with an indoor, salt-water pool, heated to 90 degrees. Teach your students about water safety and gain exposure to the life skill of learning how to swim!
Water Safety & Swimming Fun
Let us at Five Star Swim School provide a fun and informative lesson on water safety for your students. This presentation would cover swimming rules such as never swimming alone, wearing a coast guard approved life jacket if you don't know how to swim, and not running on the pool deck. We will educate the student on what a lifeguard is and about their job to protect and rescue swimmers in distress. This presentation can be done on site at one of our facilities or we can come to you! Follow up the water safety lesson with a trip to the pool where the students can experience being in and around a pool in a safe environment.
Package Built for You
We can customize a package for any group, large or small to fit your needs, and within your budget. Let our planners assist you in ironing out the details. Some options that we offer include:
30 minute educational water safety presentation
30-45 minute swim lessons taught by our trained swim instructors
30 minute - 1 hour open swim sessions with a lifeguard on deck
30 minute - 1 hour swimming with inflatable toys and games led by our swim instructors. In some locations we can even arrange a space for your group to eat lunch or snack on site in our party room.
What age groups is this for?
A trip to the pool is perfect for preschool aged children and up through teenage groups. At Five Star Swim School all you need to do is get your group to the pool and we will handle the rest! Our staff will ensure everyone is safe. We provide a certified lifeguard on deck to supervise all swimmers. We also provide life jackets for anyone who needs one. Depending on your package, one or more swim instructors will be in the pool to assist and instruct the swimmers.
Why is this important?
With drowning being the number one cause of unintentional death of children, it is extremely important to educate on water safety and expose your students to an aquatic environment. Make your school or camp more marketable to parents by offering something as important as swim lessons. Parents are looking for programs that include swimming. We can schedule your group as often as you would like or for as little as a one day trip.
Click here to see a map of our New Jersey Locations: