New Jersey School of Ballet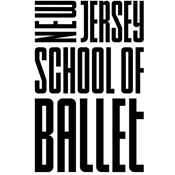 Quality Dance Instruction
For nearly 70 years...
New Jersey School of Ballet has provided top quality instruction for thousands of students ages 4 through adult, from beginners through professionals. The School's program is designed for those who aspire to a career in dance as well as for those who want to enjoy an excellent form of exercise.
New Jersey School of Ballet maintains an outstanding faculty of professional teachers. All have performed with internationally-known ballet companies such as American Ballet Theatre, New York City Ballet, The Kirov, Joffrey Ballet, The Bolshoi, Harkness Ballet and many others. In addition to their extensive experience in ballet, many of the teachers have danced on Broadway and appeared on television. Their involvement in all these media spans years of performing and teaching at all levels and for all ages.
Classes offered:
• Ballet
• Pointe
• Partnering Class
• Hip Hop
• Jazz
• Tap
• Intensive Program by Audition only
• Intro Classes
• Adult Classes
New Jersey Ballet Company
For more than half a century, New Jersey Ballet has thrilled audiences from Bergen to Cape May with top quality professional ballet and has given hundreds of thousands of adults and children their first introduction to ballet and inspired in many a lifelong love of the arts.
The founding of New Jersey Ballet created a profound change in the cultural landscape of New Jersey. Over the years, New Jersey Ballet has brought the magic of dance theatre to countless students, little children, senior citizens and adults of all ages. New Jersey Ballet performs a variety of works from classical, contemporary and jazz ballet at different venues throughout the state, and has toured nationally and around the world.
YouTube: https://youtu.be/MSCBlMJ5oF4
For performance schedule: https://www.njballet.org/performances