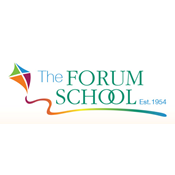 The Forum School is a New Jersey state-approved private,non-profit school serving children with autism and related challenges for children aged 5 through 21. For more than six decades, our supportive approach to the challenges our students face provides opportunities for success. Here, we believe in the dignity,worth, and capacity for self-realization for every child. From their earliest school years to their formal preparation for independent life in the community, our hopeful community of educators and therapists foster each student's individuality, allowing them to grow and blossom.
We use a combination of behavioral and psycho-educational approaches within a structured, yet nurturing developmentally stimulating curriculum appropriate to each student's level.
AT THE FORUM SCHOOL…
each person is valued and loved as a unique and special individual. We embrace diversity!

learning and progress are fostered without any expectation that everyone must be exactly alike.

there are clear directives for behavior, so each person can go about his/her day in peace and free from bullying.

caring people are available for others in difficult moments.

it is safe to voice fears, as there is an environment of support and encouragement.

anger can be expressed, but in words, under control, and without violence.

friends can enjoy each other's company and see the humor in life.