Actors Technique NY Kids & Teens- Professional Broadway & TV/Film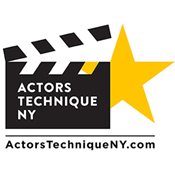 Professional Youth Musical Theater, On Camera TV/Film Act & Audition Classes & Shows! NOW IN BERGEN COUNTY, NJ!
Actors Technique NY (ATNY) specializes in TV/Film Act & Audition Technique, as well as Professional Broadway Training and Full Productions. After 20 years in NYC, we're now in Bergen County, NJ!
All ages, all levels, ATNY's successes in TV/Film over the years include Maddie Cline (Outer Banks), Vanessa Carassco (LifebyElla), Camera Ocasio (Sam & Cat), Violet Young (Genius Picasso), Aviad Bernstein (Ray Donovan), Russell (The Mist) & so many more. Recently, our newest members of Broadway include Titus in 'Mrs. Doubtfire', Jurnee in 'The Piano Lesson' and Natalia in 'Frozen'. Please view our website for additional success stories over the years!
Professional Broadway Youth Classes, Shows, Workshops & Camps!
The Most Professional Instruction Led by Actual Broadway Performers and Producers! ... With a Final Industry Performance Showcase! We work extensively with bi-coastal agents, managers and casting directors. Professional Classes are open to all kids and teens, year round, including camps. Classes in NYC, Ridgewood & Tenafly. Private Coaching upon request.
'Broadway Academy' Intensive – AGES 8 to 19 – Scenes, Songs, Characters, Choreography, Performance, HeArt in Motion, Ridgewood. Classes start soon. Final Performance Showcase in Ridgewood.

- ATNY's Broadway Academy, Ages 8-12, Wednesday Starting Sep 21, 4pm - 5:30pm
- ATNY's Broadway Academy, Ages 13- 19, Fridays, Starting Sept 23rd, 4pm - 5:30pm
REGISTER NOW: VIRTUAL AUDITIONS ('MATILDA' OR 'ANYTHING GOES!')
MATILDA (NJ Full Length Musical) Virtual Open Call Auditions on Sept 11th, 12th or 14th! All Performers will appear in 3-Shows Jan 6th & 7th in Off B'way Theatre, Midtown NYC! All Ages.
ANYTHING GOES (in NYC): Virtual Open Call Auditions on Sept 6th 7th or 15th!
Questions? Call Us! 917.763.1777 or Email: Todd@ActorsTechniqueNY.com