Power Speakers - Public Speaking Programs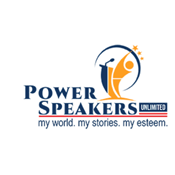 Public Speaking Programs For Kids
Providing virtual and hybrid public speaking for K - 12th Grade. Fuel the power of your communication for the success that you truly deserve!
Crafted for students in every grade level beginning from Kindergarten - 12th Grade, Power Speakers Unlimited offers virtual and hybrid public speaking programs (year round and seasonal) to unleash every child's individual potential, spark their creativity and give them an environment to grow and excel in.
In keeping with our mission to foster confidence, self-esteem and independence, we're constantly conducting our very own competitions, offering certifications and rolling out new programs that tackle global issues and career-oriented topics, to propel our youth into becoming global leaders. Power Speakers is a true example of how an idea takes shape.
It was born in 2016 out of a firm belief that public speaking is an essential life skill and that each child is unique, has something to say, and wants to be heard. We believe that with the right opportunities, resources, and our specially designed public speaking Speech-Toolkit, we can enhance and aid the youth in unleashing their speaking potential. Power Speakers Unlimited instructors bring in over 30 years of experience and offer speech, debate, leadership and entrepreneurship programs!
With Powerful Speakers across the nation, our youth have both participated in and won across several national competitions.
#publicspeaking #debate #leadership #onlineclasses #virtualeducation #virtualclasses #powerspeakersunlimited
#students #competition #onlinecourses # #kidsclasses #highschoolcourses