NJ Center for Tourette Syndrome & Associated Disorders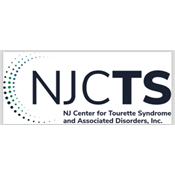 Tourette Syndrome (TS) is an inherited, neuropsychiatric disorder characterized by uncontrollable sounds and movements called tics. TS is much more common than most people think, affecting as many as 1 in 100 children and adults. The mission of NJCTS is to ensure children and adults with Tourette Syndrome and associated disorders are empowered and accepted through education, advocacy and research.
NJCTS provides referrals for medical diagnosis, treatment and psychological services; family support and programming; education and training at medical schools and universities; and outreach to practicing physicians, educators, and medical professionals. School in-services for teaching professionals provide education about TS and the strategies and accommodations that can be used to enhance a child's school experience and academic performance.
The NJCTS Youth Development Program provides youth diagnosed with Tourette Syndrome mentorship, support, leadership and self-advocacy training, public speaking opportunities, networking, and social skill development as well as an opportunity for kids and teens to explore the creative arts.
Camp FantasTIC is a weekend in June for the whole family that allows children to meet others with TS to learn more about their diagnosis, and engage with peer mentors in a fun, safe environment.
The NJCTS Tim Howard Leadership Academy is designed to develop self-leadership, advocacy skills, and resilience in teens with TS. The program increases the participants' understanding of their disorders and provides opportunities and a safe environment to explore and identify their strengths, challenges, needs, and skills. The four-day program takes place each August at Rutgers University.