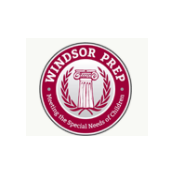 Learn. Create. Innovate. Grow.
Windsor Prep (Grades 9 - 12) is a state-approved, nonprofit private school for students with special needs who exhibit learning, behavioral and attention disorders. In addition, many of our students are diagnosed with anxiety, depression and Autism Spectrum Disorder. We provide a therapeutic environment to address students' social, emotional, behavioral and academic needs.
Our primary goal is to improve students' academic achievement and social functioning for successful reintegration into the public schools. This is accomplished through a system of positive reinforcements, therapeutic interventions, and a standards-based curriculum. We provide the means to build academic achievement and self-esteem in students with a history of underachievement in school, enabling them to learn and thrive in ways they never thought possible.
Students are provided guidance to enter post-secondary programs. Many of our former students have successfully graduated college or are currently enrolled.