Sylvan Learning Center of Edison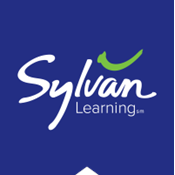 SYLVAN LEARNING CENTER OF EDISON
Avoid summer learning loss with Sylvan's Summer Camps. Our camps will boost confidence and enhance academic skills to set your child up for success – in and out of the classroom. Help your child gain the confidence needed to start the new school year strong!
Sylvan's Summer Camps are:
· Age and grade appropriate
· Focused on targeted skill and subject areas
· Led by caring, qualified instructors that use our Sylvan motivational system to help build confidence
· Designed with engaging activities and games to make learning fun
· Made to fit your summer schedule and other school breaks
Academic Camps include:
1. Fit 4 Algebra (Grades 6 – 9): Algebra is a critical steppingstone to your child's future.
2. Writing Camp (Grades 4-9): Strong writing skills are essential for success both in and out of the classroom.
3. Camp Sum Fun (Grades 1-3): A fun approach for your child to improve understanding of basic addition and subtraction.
4. Math Facts (Grades 3-5): A fun approach to improve understanding of basic multiplication and division.
5. Fraction Action (Grades 3-7): Improve understanding and gain confidence working with fractions.
6. Back to School Boot Camp (Grades 6-8) Students learn how to set goals, manage time wisely, organize school work, assess and successfully tackle all learning situations.
STEM Camps
1. Robotics I and II (Grades 2-6): Create, build, and program Robots with friends while learning problem solving skills and engineering concepts.
2. Science Makerspace: (Grades 1 – 6): Introduced intp the amazing world of Science with projects involving Gravity, Chemistry, Motion, Speed, Sound,
Ages 6 - 14
Visit us at the Camp Fair on March 5 at Menlo Park Mall