Dance Connection of Hillsborough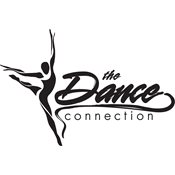 Central Jersey's Prominent Summer Dance Camp

This summer dance camp at Dance Connection is perfect for children ages 5 through 11! Each week, campers take dance classes in Ballet, Jazz, and Hip-Hop. Campers collaborate on challenges, stay active, do arts and crafts, and more! At the end of the week, campers create a short dance music video that they can share with you!

Our camp has different themes each week, including Frozen Kingdom, Superheroes, Under the Big Top - Circus and more! Sign up for as may weeks as you'd like!

Camp runs from July 3rd through August 11, Mon–Fri, 9 am–5 pm.

Text us NOW at (908) 892-1056 for further questions!

We are a dance studio in Central New Jersey that provides dance classes for kids of all ages. We are known for our family-friendly atmosphere and amazing customer service. We have a wide variety of classes in Classical Ballet, Jazz, Tap, and Hip-Hop. Whether your child wants to seriously study dance technique or simply wants to keep moving and have fun, The Dance Connection will have a class for your child!