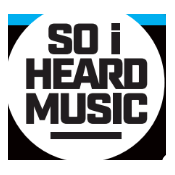 Music Taught the Way Kids Learn
So I Heard Music teaches beginner through advanced lessons in fun, high-tech studios built for kids. Students are inspired to play, read, write and record music.
Fun, Cool, Learning Spaces/Technology-Assisted Learning
Each private lesson room is an mini recording studio with computers and recording software.
Offered Services include:
Private Music Lessons • Music Production Lessons • Band Classes • Live Stream Events • Custom Student Videos • Virtual Lessons Conent
Reserve your time slot for a FREE In-Studio Trial Lesson (for new students)