Arena STEM Edutainment Center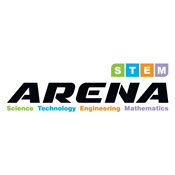 Fly. Drive. Crawl. Race.
ARENA STEM
is an
indoor amusement center
offering STEM based enrichment programs and classes, family entertainment, birthday party venue and a toy/hobby store. They are a unique destination themed around Science, Technology, Engineering, Math, and even Art in fun engaging activities. Stroll through 40,000 square ft and you will discover 7 interactive play zones consisting of:
Flying Field where drones are flown
Aqua Zone where you can race RC speedboats
On Road Drift Track where you can race cars
Off Road Track where you will race cars off road
Battlefield Challenge where you will engage in Tank Battle
Slot Car Racing where you will race with traditional slot cars
Rock Crawling Course where you can engage in a crawling challenge
That's edutainment in a one-of-a-kind experience! It's a perfect setup for boys and girls as young as 5 years old to teenagers, and adults too or anyone interested in tech. Located in Paramus, NJ of Bergen County at the Garden State Plaza Mall.
Also Introducing STEM for Pre-K and Toddlers
Want to get a head start on your toddler's education? Visit Arena STEM's brand-new Arena PRE-K toddler Zone. Here, we offer a variety of activities on top of an exciting STEM program that will guide your youngster on a path of great success! Your toddler will have an hour in our safe environment to learn and grow, supervised at all times by our dedicated staff. Learning activities include STEM books, arts and crafts, beginner engineer kits, building blocks, reading games, and so much more!
For more information, feel free to contact us at 201-301-8144.