New Jersey Pediatric Neuroscience Institute (NJPNI)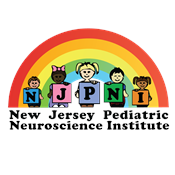 Our Services
Pediatric Neurosurgery is the only recognized subspecialty of neurosurgery which maintains its own board certification process. Pediatric neurosurgeons take care of children, and sometimes adults, with congenital and acquired neurological problems. Sometimes kids are born with neurological disorders, and sometimes infants develop problems that require neurosurgical intervention. Children are not simply little adults, and pediatric neurosurgeons are much more than "adult" neurosurgeons who treat little children. Pediatric neurosurgeons have done the full academic and surgical training for adult neurosurgery and have also done additional, specialized training in pediatric neurosurgery. New Jersey Pediatric Neurosurgeons provide children with problems of the brain or spine, the highest quality care, right here in New Jersey! Our pediatric neurosurgeons trained in the best children's hospitals in the nation, and have brought their skills and expertise home to New Jersey.
We specialize in treating children with:
Baclofen Pumps
Brachial Plexus Injury
Brain Tumors
Cerebral Palsy
Chiari Malformation
Concussion and Brain Injury
Congenital Face, Neck and Spine Deformity
Craniosynostosis
Epilepsy
Hydrocephalus
Movement Disorders

Plagiocephaly
Spina Bifida
Spinal Cord Tumors
Stereotactic guidance
Syringomyelia
Tethered Spinal Cord
Torticollis
Vascular Malformations
Our team of Pediatric Neurosurgeons uses cutting edge technology, so that your child receives the best possible treatment. Over the years, we have built not only a great team of neurosurgeons, but a comprehensive network of neurologists, therapists, psychologists and orthotists who work together every day, side by side, to give YOUR child the excellence in care that they deserve. From diagnosis to discharge, our patients and their families receive exceptional care, all the time, without exception…whether they are in the hospital, in the office or at home! We are proud of our patient's success stories. Please take the time to read about some of the children we have cared for! You get a whole team of doctors, nurses, and other healthcare providers who develop a care plan together with you and your child.