Making Authentic Friendships LLC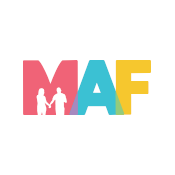 Making Authentic Friendships is an interactive web app that enables individuals with special needs to make friends based on age, diagnosis, interests and geographic location.With a minimal sign up process, the app's goal is to make it extremely easy for users to connect with each other. With the current pandemic keeping many individuals out of their normal day programs, schools and services,
and keeping many feeling extra isolated, this app has already seen a doubling in users. Currently, it serves users in all 50 states and 40 countries.