Tessa International School and Summer Camp 2020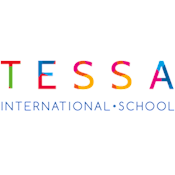 Covid-19 Update:
A
full refund*
will be guaranteed for any cancellation up to the beginning of your child's camp and during camp**.
In case the summer camp had to close for a period of time due to new official regulations (e.g. in case of a second COVID-19 wave), closed days will be fully refunded.
Do not hesitate to contact us at summercamp@tessais.org with any concerns or questions.
*the refund excludes the registration fees if any.
** any week started is due in full.
Online Option:
This year, Tessa International School also offers an Online Summer Camp option. Have your child participate in fun and highly interactive lessons in the language of your choice: Spanish, French or Mandarin. A day is structured by three 30 minutes Zoom sessions in the morning, from 8:30AM to 11:30AM whith half hour breaks in between classes. Each lesson centers around a weekly theme and includes vocabulary work, videos, photos and an activity to drive the lesson home. The teachers provide families with resources, crafts and activities to complete in between sessions. From creative play to singing, games, music and movement, your child has fun while learning a language and being exposed to a different culture.
Bilingual School for children in Hoboken, learn Spanish, French, Mandarin
Tessa International School is an independent, bilingual school in Hoboken, New Jersey, offering Spanish, Mandarin or French programs to its families. Incorporating best practices from around the world, students are challenged through the teaching and learning every day.
Tessa follows the International Baccalaureate approach, in conjunction with official Spanish and French curriculums, and provides a strong educational foundation for children aged 2 in preschool through elementary. The school aims to develop inquiring, knowledgeable, caring and respectful children of the world.
Grades: PreK to Grade 2 (will grow up to 5th Grade).
Languages: French, Spanish, Mandarin. 80% immersion from PreK to K, 50% immersion from elementary.
Specificities: International Baccalaureate and European Curriculums incorporated to the National Standards.
Tessa International School serves students in the greater Hudson County NJ area. For more information, please contact Jessica Panicola at 201-755-5585 or admissions@tessais.org
---
Tess Summer Camp "Fun, Friends & Discoveries"
Each summer, Tessa International School organizes its language immersion Summer Camp: "Fun, Friends & Discoveries". Tessa Summer Camps are thoroughly enjoyable immersion programs in the language of your choice: Spanish, French or Mandarin. With a new theme and adventure every week, learning a language has never been so fun!
Children explore a range of fun multi-sensory, highly interactive activities with their teacher in the target language, from outdoor fun, to indoor creative play, singing, games, music and movement. Your child has fun while learning a language and being exposed to a different culture. There is a new theme every week. Our Summer-Camp themes allow for varied fun and exploration. Our weekly themes also enable your child to join seamlessly at any time throughout our nine-week camp session.
Who: Children ages 3 to 7 years old
Where: Hoboken - Tessa international school, 720 Monroe St. Pick-up options are available in Hoboken, Weehawken and Jersey City.
When: June 29th, 2020 through August 28th, 2020. Monday through Friday from 8:30 AM to 4:00 PM
Before and After Care available from 7:30 AM to 7 PM. Weekly registration available for full or half days.
For more information about Tessa Summer Camp, please contact Léa Peant at 201-755-5585 or summercamp@tessais.org.