Ku Ka's Fashion and Design For Kids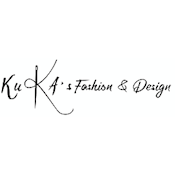 Fashion and Sewing Classes for Kids held in Bergen County
Kuka's Fashion & Design offers after-school programs, workshops and summer camps for kids.
AFTER SCHOOL FASHION SEWING CLASSES
10 WEEK SIGNATURE PROGRAM - KIDS FASHION DESIGN & SEWING
In this comprehensive 10-week program we start teaching your child the basic techniques of sewing and how to use the tools and accessories that make sewing fun - one simple step at a time!!!
Kids will learn:
• Basic Hand Sewing
• Introduction to the Sewing Machine – Threading, Fabric Tension, Accessories, Speed Control, Stitch Width & Length Etc.
• How To Select The Right Fabric for Your Project
• Introduction to Sewing Patterns - Layout, Cutting & Simple Adjustments
• Following Sewing Tutorial Instructions for Project Construction.
• Introduction to Garment Fit
• Reversible Fabrics Sewing Technique
• Inserting Zippers
• Working with Lining & Interfacing
• Topstitching Techniques
• Making Buttonholes
• Hemming Basics
• And Much More!!
SUMMER CAMP: FASHION DESIGN & SEWING CAMPS FOR KIDS
Kuka's Fashion & Design is excited to offer weekly Fashion Design & Sewing Camps during the 2020 Summer school vacation.
Our Fashion Design & Sewing Camps will be for kids (ages 7-12) who are new to sewing or have very little sewing experience. In these camps, students will learn to use a sewing machine and make multiple fun and fashionable projects while learning the basics of hand and machine sewing.
Our weekly Summer Camp Classes will take place Monday to Thursday 9:00 am – 4:00 pm, starting with the week of June 20 up to the week of August 24, 2020. Every Summer Camp week will have different projects with a different theme.
One Time Workshops
Not ready to enroll your child in a multi-week program quite yet? We get it!
To help your kid fall in love with sewing their own fashion creations, Kuka's will periodically offer single session workshops for them to try it out :)
Our Sewing Party Packages
Are you looking for an amazing birthday party experience that your kids can't stop talking about?
Kuka's Fashion & Design is thrilled to offer different kinds of party packages for your kid's milestone "sew"lebrations to inspire kids to design and make their very own fashion!
You supply the cake and guests. We provide the machines, tools, and kits. Parties are 2.5 - 4 hours and totally customizable!