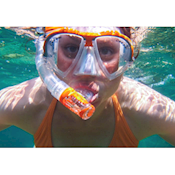 Camp Tioga is a Premiere Pennsylvania Sleepaway Camp
Camp Tioga is a premiere overnight summer camp for kids ages 7-16 in the beautiful Pocono Mountains with incredible activities and world-class staff to provide an incredible summer experience that campers will remember forever! ACA accredited.
Our Core-Four Program is built surrounding our values of Friendship, Independence, Confidence, and Inclusion. The 4-week program is a fantastic balance between innovation and traditional camp experiences. 2 week program for first time campers available. Programming includes our flying trapeze and circus program, two heated swimming pools, waterfront (including 150' waterslide, boating, and Wibit obstacle course), Creative Arts, Media & Podcast Studio, Sports, Archery, Fitness and on-site spin studio, and on-site movie theatre. Our technology-free setting, founded in 1997 is family owned and operated.
Campers are encouraged to learn new skills, or improve their current skills with our expert specialists in each of their activity fields.
ACA Accredited
Ages: 7-16 years
Camp Fairs attending: Bergen Town Center (1/22), Summit Hotel (1/23), QuakerBridge Mall (1/29), Montclair Art Museum (1/30), Ridgewood Woman's Club (2/6), Livingston Mall (2/12), Menlo Park Mall (3/5)