Fernbrook Farms Summer Camps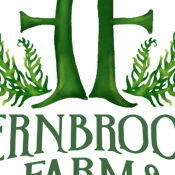 It's time for your children to conquer new worlds, to make new friends, and to forge new connections. It's time for them to turn off the iPad and the TV, to go offline, and venture outside to explore the wonderful world that awaits at Fernbrook Farms Summer Camps. Sure, their hands might get dirty. To be honest, they'll probably get a lot dirty. But by nurturing their natural curiosity and allowing them to experience nature firsthand, they'll develop a sixth sense - a sense of appreciation of the natural world, agriculture, and healthy lifestyles.
We offer full-day (8:30 – 4) camp for 3-14 yr olds and partial day (8:30-12:00) for 3-5 yr olds. For the 12-14 year olds, overnight camping options are available. Also, extended day and transportation options are available.