Spectrum Care Management and Counseling, LLC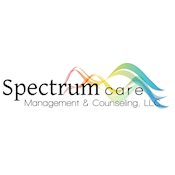 Help, guidance and monitoring for adults 21+
Spectrum Care Management and Counseling, LLC provides case management services to adults with Special Needs approaching graduation at age 21 and throughout their adult life. We educate individuals and families on the services available in the adult system of care in New Jersey and then implement those services. Those with developmental, physical and intellectual disabilities such as Autism, Downs, Syndrome or Cerebral Palsy may be eligible for one of the NJ state Medicaid waivers: The Supports Program or the Community Care Program. The goal is to help those with physical and developmental disabilities get the supports they may need to be an integral part of their community and live their best lives.
Transitioning to Adulthood
As a student moves from the school system into the adult service system, it is important to plan for his/her future by ascertaining his/her vision for life as an adult and assisting him/her in identifying services and supports that may be needed to reach that vision. The individuals and families are able to choose a Support Coordination agency in April of their graduating year to allow for a smooth and seamless transition to adult services upon graduation of high school.
Care Management
In the New Jersey adult system of care, case management is called Support Coordination. The Support Coordinators at Spectrum Care management and Counseling, LLC provide access to the best resources by performing the following four general functions: individual discovery, plan development, coordination of services, and monitoring. We only hire educated, experienced professionals who are moved to make a difference in a person's life.
Support Coordination
To be eligible for Support Coordination services, individuals must apply to the New Jersey Division of Developmental Disabilities. Once enrolled, the Support Coordinator can implement a host of services such as Assistive Technology, Behavioral Supports, Career Planning and Support, Housing, Therapies, Transportation, Day Programming and additional Self Directed Services. Individuals and families pay no fees as these services are billed to Medicaid.