Spectrum Care Management & Consulting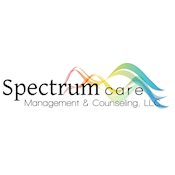 Social Services Support and Care for Families
Spectrum Care Management and consulting provides care management, support coordination, and counseling to families and the special needs community. We offer social services to help developmentally disabled young adults, adults, and seniors along with their family caregivers. One of our goals is to help those with physical and developmental disabilities live a better life. Our counselors can assist with family planning meetings, family mediation in care facilities, and one-on-one assessments. Our trained professionals and social workers in the social services field are caring and encouraging.
Care Management
Spectrum Care provides access to the best resources in healthcare, financial planning, housing, and legal issues for young adults and adults who face particular challenges in life. We assist those with chronic diseases and developmental disabilities. Our care managers assess your situation, develop a plan, implement the plan, and revise the plan as needed.
Support Coordination

Follow your dreams to new heights. Our support coordinators help individuals receive self-directed services, allowing for increased freedom of choice in those services. We partner with each individual and family to provide ongoing support and guidance. Services can include creating an Individualized Service Plan (ISP) and access to Medicaid & medical care, financial assistance, and point person coordinator.
Counseling
Spectrum Care has licensed clinical social workers who provide counseling and psychotherapy services to help special needs individuals with many of life's challenges. Our counselors help to enhance the emotional and mental well-being of each individual.