Studio L Dance Co. - Bridgewater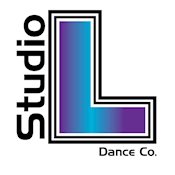 Student Dance Classes at Studio L Dance Co.
Studio L Dance Co. is a top dance studio in New Jersey for kids. Your child can learn to dance at 3 great locations in Bridgewater, Hoboken, and Waldwick. We offer children's dance classes in ballet, hip hop, aero, tap and jazz. Our dance education classes range from beginner all the way to advance. We make dancing fun so that your child will enjoy coming to our studio. We teach artistic and technical dance. You can also sign up for lyrical or musical theater classes. Our dance studio is open to girls and boys, to kids of all ages. Our class schedule includes dance classes for parent & me, children ages 2 1/2 to 12 years old, pre-teens, and teens.
For serious or more advance dancers, Studio L has All star teams, Varsity, Junior Varsity, and dance competition groups. This is where students learn teamwork by being part of a dance group.
Dance Instruction
Studio L Dance is run by 2 renowned choreographers, Kelley and Danielle Larkin. Our expert studio provides the best learning environment for children to develop dance skills, build strong self-esteem, experience self-worth, and an understanding of cultural performing arts. All our talented dance instructors, teachers and choreographers are enthusiastic, encouraging, and dedicated to helping your child with dance and related arts.
Studio L Dance Birthday Parties
Plan your next children's birthday party at Studio L Dance. We offer themed birthday parties for kids of all ages. Themes include: Princess Dance Parties, Hawaiian Parties, Disco Ball Fever Parties or Hip Hop Parties. Or, you can have a customized party with our talented dance team. Our general birthday package includes 1 hour of dances, games, all party decorations, pizza & drinks, and dance instructor.