Through adventurous performances, hands-on educational experiences, and robust community programming, we encourage everyone to enjoy the power and creativity of orchestral music in all its forms. Across genres and venues, for audiences of all walks of life, we strive to bring music that's meaningful to you, to you.
We seek new ways to connect with all New Jersey-ans, through programs that resonate with a variety of cultural and musical backgrounds, as well as digital innovations that make our orchestra accessible to anyone, anywhere, anytime. Our expansive educational offerings—including our youth orchestras, masterclasses, and virtual learning opportunities—build the next generation of listeners and musicians and help students grow, both musically and personally.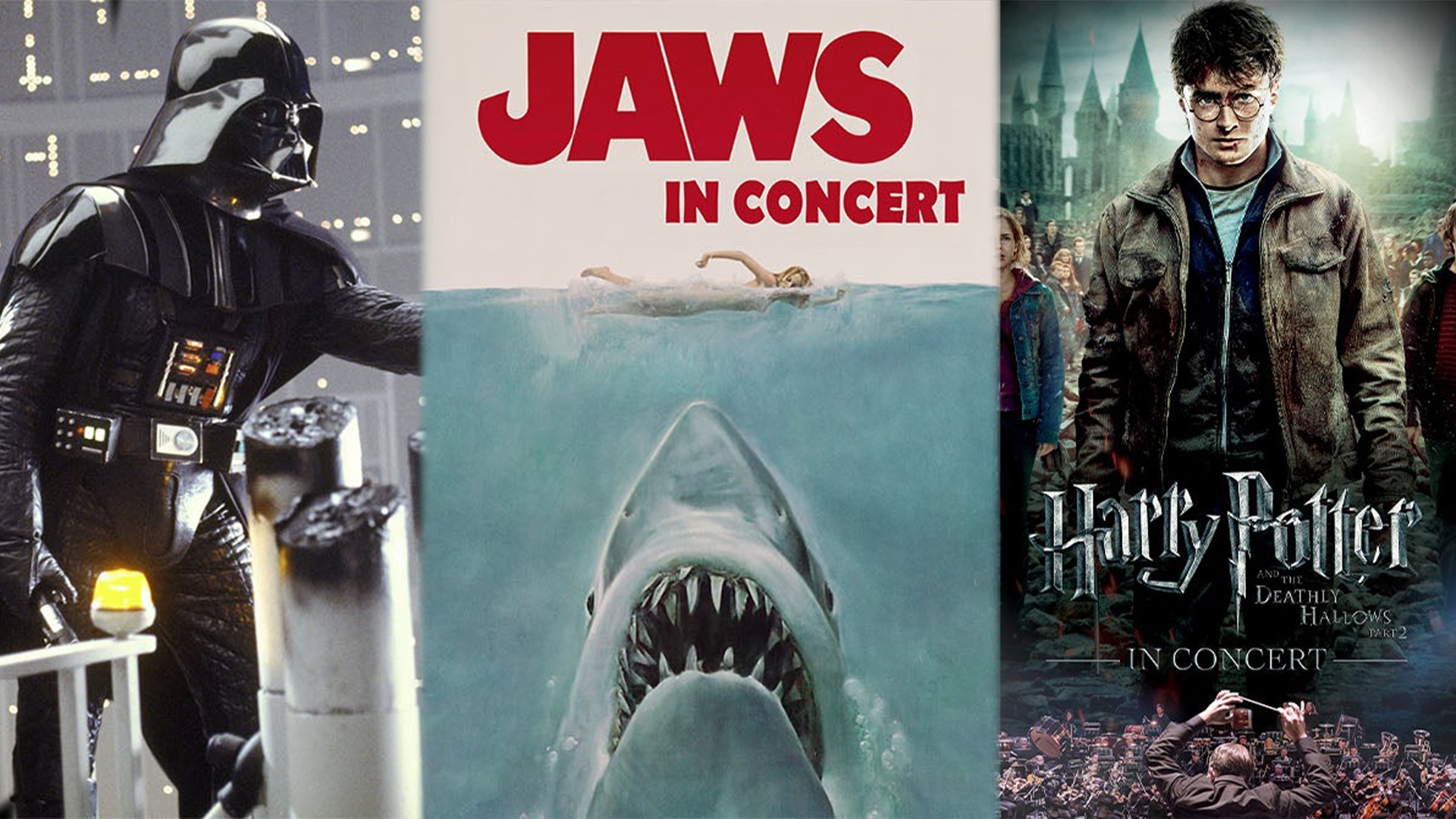 At the Movies with Your New Jersey Symphony!
Our Pops Movies concerts feature the New Jersey Symphony playing award winning symphonic scores LIVE while the blockbuster movies are projected on the big screen. This season experience Jaws in Concert, the final installment of the Harry Potter films: Harry Potter and the Deathly Hallows™ Part 2, and Star Wars: The Empire Strikes Back.
Get your tickets now for the best seats at www.njsymphony.org/movies
Concerts for Young People
Link up with your New Jersey Symphony! These popular school-day Link Up concerts are a hit year after year with students and grown-ups alike, sparking imaginations with music that is sure to excite. Seats are filling quickly. Reserve today at www.njsymphony.org/cyp

Family Concerts
New Jersey Symphony Family Concerts take you on an interactive musical adventure that's fun for the whole family. This season the Symphony celebrates the power of the first instrument—the human voice—with a gospel music-inspired holiday extravaganza. Then we take you a musical journey inspired by Bollywood, the Indian Hindi-language film industry with signature music, moves and lyrics of this thrilling genre. Come ready to sing, dance and clap along!
For details and tickets, visit www.njsymphony.org/family

Youth Orchestra
The New Jersey Symphony Youth Orchestra brings together students of all skill levels and all walks of life who share a passion for music. There are four performing ensembles that are sequential in level, creating a pathway for students to flourish and grow under the guidance of the Symphony musicians and teaching artists. For more information, visit www.njsymphony.org/yo