Lunar and Chinese New Year Festivities in the NJ area
Celebrate the Year of the Rat on January 25, 2020. People born under this zodiac sign are optimistic, energetic, likeable, kind, and clever. Eat a special New Year's meal at your favorite Chinese restaurant. You can find kid friendly celebrations throughout Chinese communities in our area. Wishing a Happy Lunar and Chinese New Year to all our readers!
NAI-NI CHEN CHINESE NEW YEAR CELEBRATION AT NJPAC
Saturday & Sunday, January 25 & 26, 2020, 2PM
Year of The Golden Rat, celebrate the Lunar New Year and Chinese folk cultures with this family friendly Nai-Ni Chen Chinese New Year show at NJPAC. Colorful costumes, majestic dragons, acrobatic lions, elegant peacocks, twirling ribbons and more! 1 Center St, Newark, NJ, 888-GO-NJPAC.
LUNAR NEW YEAR CELEBRATION PRE-CONCERT FESTIVAL
Saturday, January 25, 2020 Lobby Festival
Special preconcert family activities with traditional Chinese music performers, demonstrations, crafts, and more! Classical New Year concert blending eastern and western musical traditions following lobby festival is a ticketed event. 1 Center St, Newark, NJ, 888-GO-NJPAC
LUNAR NEW YEAR CELEBRATION AT THE INDEPENDENCE SEAPORT MUSEUM
Saturday, January 25, 2020, 11AM-3:05PM
Bring the whole family to the Independence Seaport Museum and join us to celebrate Lunar New Year with activities, calligraphy, and crafts, and more! Explore time and how it's celebrated across the seas. Learn about Asian heritages and cultures. 211 S. Columbus Blvd., Philadelphia, PA, 215.413.8655.
LUNAR NEW YEAR CELEBRATION AT THE SUMMIT FREE PUBLIC LIBRARY
Saturday, January 18, 2020, 4PM-7PM
Celebrate Year of the Rat! Traditional Chinese performances will be featured in the library's Rotunda beginning at 5 pm. Family activities include a sampling of Chinese delicacies and emphasizing a cultural experience. Snacks, crafts, and decorations for sale to benefit the purchase of Chinese books. 75 Maple Street, Summit, NJ.
LUNAR NEW YEAR CELEBRATION AT CORA HARTSHORN ABORETUM
Sunday, January 19, 2020, 12-1:30PM or 2PM-3:30PM
Celebrate the Lunar New Year with a walk through the woods and follow a lion. Games, crafts & stories. Pre-registration. 324 Forest Dr. S, Short Hills, NJ.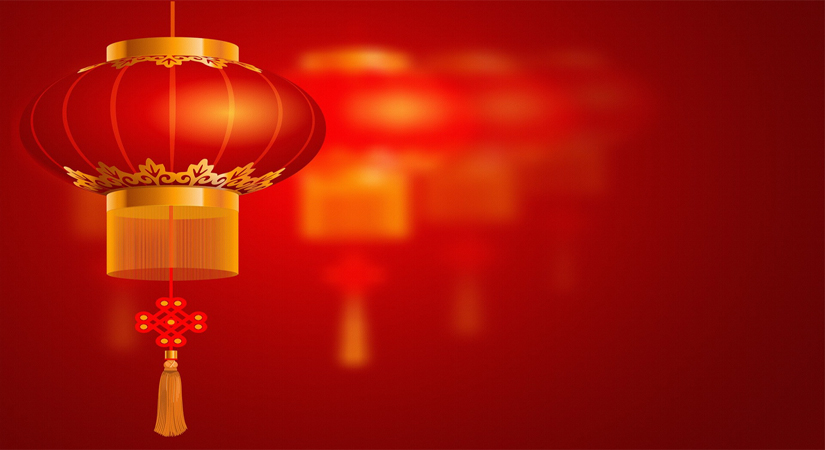 BERKELEY HEIGHTS HUAXIA CHINESE NEW YEAR FESTIVAL 2020
Sunday, January 26, 2020, 1PM-5PM
Celebrate "Joyful, Year of the Rat" Chinese New Year Festival 2020. Day of family fun with displays of Chinese New Year traditions and cultural artifacts, fun games, talent show and performances, family portraits, bake sale and authentic Chinese food stalls. Tickets. Held at Watchung Hills Regional High School, 108 Stirling Road, Warren, NJ.
21ST NEW YEAR FIRECRACKER CEREMONY & CULTURAL FESTIVAL - NYC
Jan 25, 2020, 11AM-3:30PM
Welcome Year of the Rat! FREE. Come see and hear some spectacular Firecrackers at this ceremony - they are lit to ward off evil spirits and to usher in the New Year. Sara D. Roosevelt Park at Grand St, New York, NY.
LUNAR NEW YEAR FAMILY FESTIVAL AT THE MUSEUM OF CHINESE IN AMERICA - NYC
Saturday, February 1, 2020, 10AM-1PM or 2PM-5PM
At MOCA, enjoy arts & crafts, lively dance performances, festive snacks, and stories inspired by Chinese and Chinese American New Year's traditions. $ Ticket. 215 Centre St, New York, NY, 855.955-MOCA
21ST CHINATOWN LUNAR NEW YEAR PARADE & FESTIVAL - NYC
Sunday, February 9, 2020, 1PM
FREE. Enjoy the sights and sounds of a colorful parade through NYC's Chinatown. Lion Dancers, music, entertainment and more! Chinatown Lower Manhattan, Mott & Canal Streets, New York, NY.