Calling all fashionistas!...Does your child want to create, design and sew? They can this summer at House of Dezign.
House of Dezign, located in 11B Roosevelt Ave, Chatham, NJ has just opened a Fashion School dedicated to teaching all students, young and old, about fashion and design. "We take pride in creating a safe space for students to learn and express themselves through the many design classes that we offer". The owner entrepreneur, Roya Ranjbar had worked for Anne Fontaine and Chanel for fifteen years upon coming to the U.S. Her extensive design and sewing knowledge has given her vision and purpose which she's ready to share and pass along to others.
With the exciting offerings, Roya welcomes all who are passionate in fashion and design, regardless of level. Starting with the beginner friendly, summer fashion camps for kids and teens are filled with fun and inspiring lessons. Each week, students will explore their creativity, improve concentration, and connect through a common interest. They'll learn essential techniques including how to use a sewing machine and how to sew by hand. They'll understand the importance of sustainability, explore fashion history, and illustrate their very own designs. And guess what? All students showcase their work of art at the end of each week!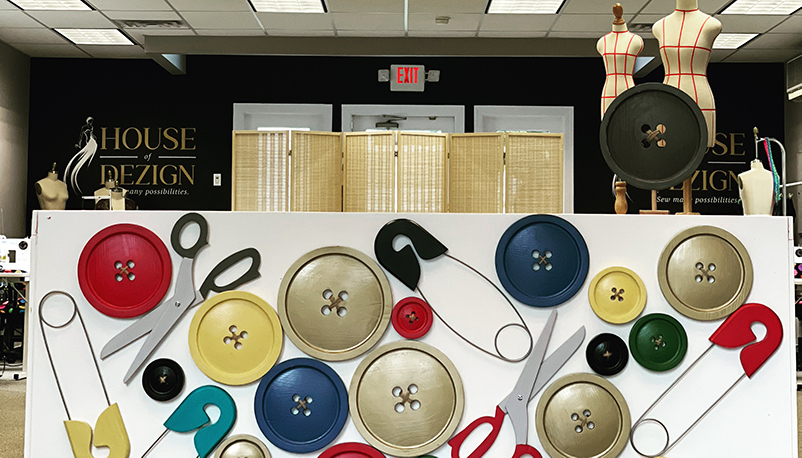 Fashion Camp starts July 12th and runs for 7 weeks through August 27th.
All camps are designed to unlock the creativity of young, fashionable minds. Students will learn and explore many areas of fashion and design. From learning how to use a sewing machine, to making their very own fashion. "We've carefully curated lessons to ensure that each student is set up for success and the inspiring journey to come! "

Pick your week or sign up for multiple weeks! Check out details on www.houseofdezign.com
Week 1: July 12th -16th
Week 2: July 19th - 23rd
Week 3: July 26th - 30th
Week 4: Aug. 2nd - 6th
Week 5: Aug. 9th - 13th
Week 6: Aug. 16th - 20th
Week 7: Aug. 23rd - 27th

Here's their exciting line up of camp offerings, plus lookout for what's coming this fall.
KIDS FASHION CAMP
This is a 5-day camp for ages 8 - 12. Projects vary each week. Half day camps run 9am-12pm and Full day camps run 9am-3pm
FASHION CAMP:
If you have a teen ages 13 - 17, this is the perfect camp. It's a 5 day fashion camp and projects vary each week. Full Day Camp only and runs 9am-3pm for $750.
BASICS OF SEWING:
This is a fundamental class that will teach you how to use a sewing machine with confidence. Build your skills by learning basic seams, finishes, and understanding commercial sewing patterns. This course also explores fabric anatomy to help students identify fabric grainlines. Offered in the afternoons on Tuesdays, Thursdays and Saturdays.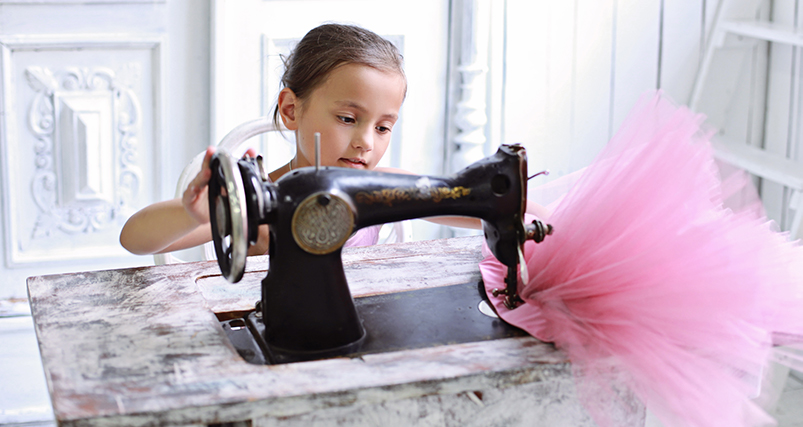 SUMMER DRESS:
In this course, you will create a fun and simple summer dress! This is the perfect course to take after Basics of Sewing to develop new sewing techniques. Students will be working from a commercial pattern to extend their summer capsule wardrobe. Offered in the afternoons on Wednesdays and Fridays. Prerequisite: Basics of Sewing
MODERN KIMONO:
In this course, you will discover the history of the traditional Japanese Kimono. This class will take you along the journey of creating a modern Kimono through the use of a commercial sewing pattern. Students will learn how to transform a simple design from casual to formal through the use of textiles. Offered in the afternoons on Wednesdays and Fridays. Prerequisite: Basics of Sewing.
FASHION AVENUE:
For fashionista designers ages 14 and up. There are many different avenues in fashion. This course will expose students to all the elements of fashion such as fashion illustration, draping, garment construction, sustainability and more. Learn the ins and outs of what it truly means to be a fashion designer and which route to take. Offered on Saturdays and Mondays.
THE ART OF UP-CYCLING:
Give your old articles of clothing a new lease on life. The art of up-cycling teaches students how to be conscious fashion designers by refashioning old items into something new. The environmental responsibility in the fashion industry is great and this course helps students dive deep into a new ether of creativity. This is a great opportunity to bring your "extra loved" garments to refashion. Offered in the afternoons on Mondays and Saturdays.
Sign up for Camp Now!
Remembering as a young child, Roya had crafted an entire wardrobe of paper fashion wear for her dolls. Luckily, she went on to extend and nurture her talent and craftsmanship with study abroad and then a successful fashion career. Now with her dream come true, House of Dezign can help any interested child create beautiful garments by teaching them the important techniques needed. She encourages all to nurture their passion at an early age. Reserve your seat for summer and your child will soon be creating! Call them at 973.908.3575 or email info@houseofdezign.com. Visit their website at www.houseofdezign.com