Discover
Westmont Montessori School

for your child!

Flash forward a year from now…a decade from now… what will your child have in common with today's most remarkable innovators, such as the Google co-founders and the creator of Amazon.com? The foundation of a Montessori education!

The Westmont Montessori School, now celebrating its 51st anniversary, is a unique learning environment, alive with an atmosphere that embraces and nurtures children, along with a strong community of parents, students, faculty, staff and board members dedicated to one common goal: providing life-long academic, social, and emotional skills to support the success of each child in the ever changing world.

Educating children 1½ – 6 years of age, Westmont has grown from a tiny seed in a rented church basement in 1964 to a beautiful campus in the heart of Morris County. Westmont, a Middle States Association on Elementary Schools and an American Montessori Society accredited FEATURED COVER SPOTLIGHT ON: The Westmont Montessori School school, boasts a faculty with a collective 100-plus years working at the school.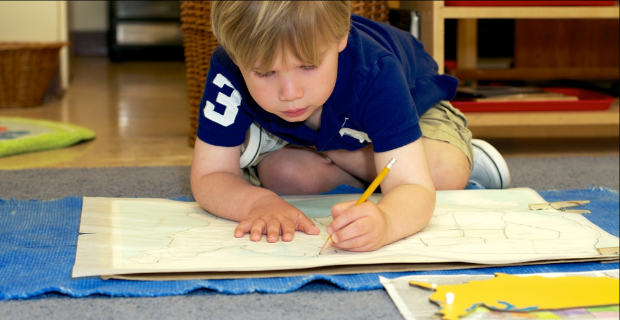 Enter the school and you will quickly experience what thousands of families have felt over the course of more than five decades: a community brimming with happy, curious, engaged students who are leaders and peers, individuals and team players…and innovators in the making.
Our commitment to early childhood education remains steadfast and it is our privilege to continue providing a setting that fosters independence, self-esteem, integrity, personal responsibility and love of learning.
We welcome you to visit Westmont's unique environment by scheduling a personal tour, joining us for a Tuesday morning Drop-in Open House, attending our parent presentation.
577 Rt. 24, Mendham, NJ 07945