With more than 650 miles of shoreline, the Finger Lakes are a natural magnet for the outdoor enthusiasts and a wonderful destination for a family vacation. Located within 3 – 4 hours from most of New Jersey, it is a great region to explore for a long weekend but definitely has enough to do to spend a whole week. With a series of magnificent gorges and over a thousand waterfalls, the scenery is just one of the many reasons to go. There are also tons of family friendly places guaranteed to make it a trip to remember.
1. Watkins Glen State Park is a must stop as it is the most famous of the Finger Lakes State Parks, with a reputation for leaving visitors spellbound. Within two miles, the glen's stream descends 400 feet past 200-foot cliffs, generating 19 waterfalls along its course. You can take a moderately strenuous hike up the gorge path as it winds over and under waterfalls and through the spray of Cavern Cascade. There are lots of stairs to climb but the scenery is well worth the effort. Or for the younger and older crowd, there is a shuttle bus you can ride to the top and walk down.
2. Get ready to climb, splash, think, build, and bounce your way through many exhibit galleries filled with fun at the Sciencenter located in Ithaca, NY. Play a round of mini golf while learning about force and motion, see live animals, try your hand at an invisible harp, or learn about Strange Matter. This hands on museum inspires excitement for science with more than 250 exhibits, educational programs, a gift shop, and seasonal outdoor science playground where you can put yourself inside a bubble.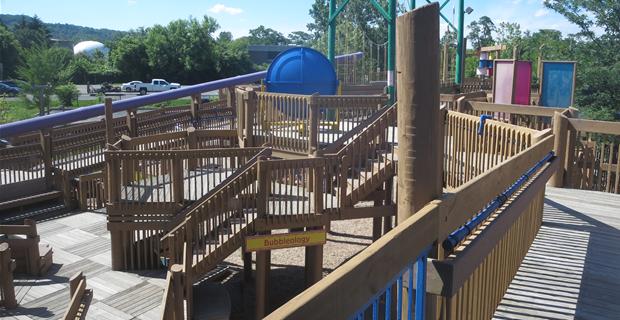 3. You can explore every facet of glass at The Corning Museum of Glass. See more than 35 centuries of beautiful glass, explore glass innovations in their hands-on science and technology area, and watch live glass blowing demonstrations. Kids and adults can even participate and bring home a souvenir in Make Your Own Glass studio. You can create your very own etched drinking cup, glass decorative tile, ornament, and even flowers. And, the best news of all? Free admission for kids and teens, 17 and under!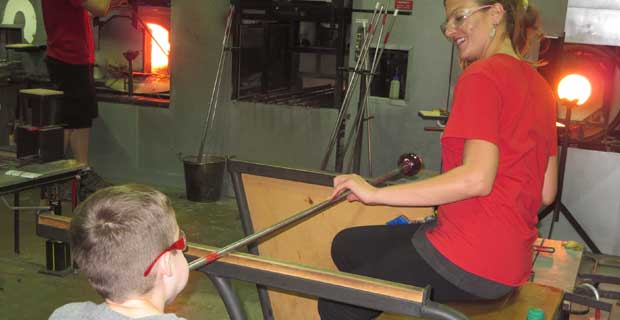 4. Head to the Taughannock Falls State Park just outside of Ithaca to see its namesake waterfall that plunges over 215 feet past rocky cliffs that tower nearly 400 feet above the gorge. If you're traveling with small children and would like to see the huge and impressive waterfall without hiking trails, Taughannock Falls is a great option. There is an observation area very close to the road. Just a few stairs, and you're in for an amazing view! There are plenty of trails for the more adventurous types that will get you up close. The park offers organized activities including tours through the Taughannock Gorge and summer concerts along the lakefront.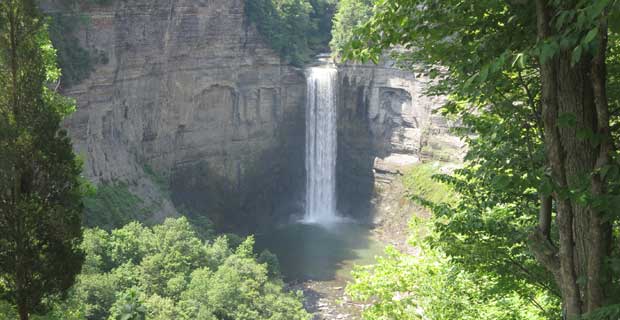 5. There is a very unique swimming area at Robert H. Treman State Park. If you are brave enough to head into stream fed 62 degree water pool, you can swim next to a beautiful waterfall. Enfield Glen is an area of wild beauty. There are nine miles of winding trails through the park which follow the gorge past 12 waterfalls, including the 115-foot Lucifer Falls.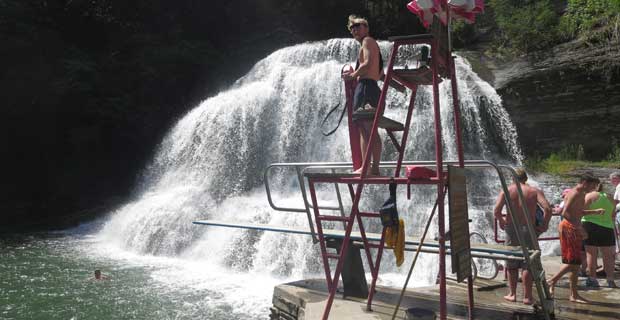 6. Wander through a 25,000 sq. foot airplane hangar full of real planes dating back to WWII at the Wings of Eagles Discovery Center. They have a large collection of historic aircrafts. They have exhibits to show you the technological and cultural advances in aviation and aerospace dating from World War II to the present. There is a flight simulator program kids can try to see what flying feels like. There is also an onsite café if you are looking for lunch.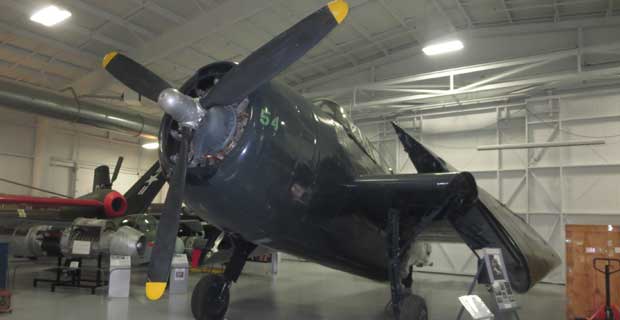 7. At Sapsucker Woods just outside Ithaca, New York, you'll find the Cornell Lab of Ornithology, headquartered at the Imogene Powers Johnson Center for Birds and Biodiversity. Their Visitor Center offers a bright, roomy observatory with large windows looking out on the bird feeding garden and Sapsucker Woods Pond. There are fun interactive exhibits where you can explore the world of birds through sounds and video. Your kids can test their skills to see if they can identify animals and even try to record themselves mimicking the sounds. There are free bird identification guides and binoculars for loan at the front desk to take on a walk around the pond. There is an art gallery with bird art and a really nice gift shop store packed with supplies, books, art, and clothing.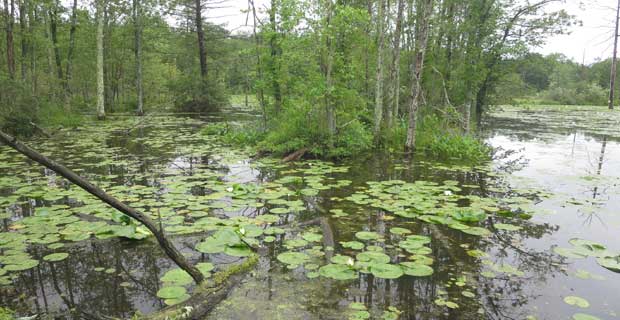 8. The Museum of the Earth is a very unique museum which explores Earth's past and helps you understand your role in its present and future. Touch and feel history through hands-on exploration of fossils and dinosaurs at Discovery Labs. View more than 650 specimens, including the skeletons of the Hyde Park Mastodon and North American Right Whale. There is an exhibit all about glaciers. Children can climb through a glacier to see the inside, feel how cold the ice is, and learn all about glacier movement, development, and how they have affected today's landscapes. There is also a 500-foot art mural called Rock of Ages, Sands of Time.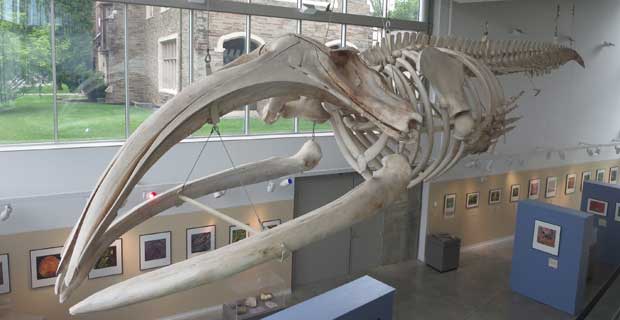 9. With over 50,000 square feet of display space and a diverse collection including historic aircraft, vintage bicycles, classic cars and motorcycles, guns, toys, period furniture, local memorabilia, and a hands-on interactive center with toddler play area, the Curtiss Museum is good for family members of all ages. Entertaining educational zones allow children to perform experiments, experience flight simulation and learn about early aviators.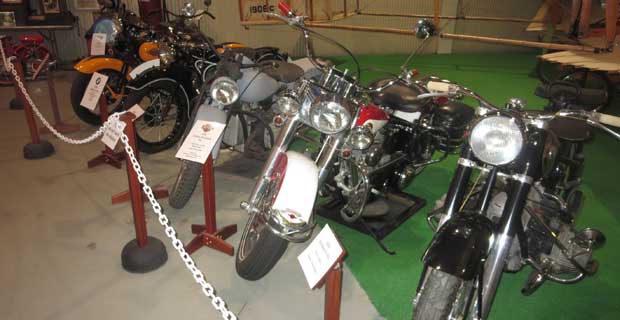 10. No trip to the Finger Lakes would be complete without a boat ride. Captain Bill's Seneca Lake Cruises, in Seneca Harbor Station, offers sightseeing and dinner cruises on beautiful Seneca Lake. Learn about the history of Watkins Glen, NY aboard the Stroller IV. This one-hour tour passes by breathtaking Hector Falls, where you can see Native American cliff paintings. Captain Bill's also has on-land attractions, including a mini golf course and gift shop. Cruises run mid-May through October.